As you dive deeper into the supply chain and how it works, you might be wondering, "What is a carrier facility? And how does it work?" A carrier facility is a hub that carriers like FedEx, UPS or USPS operate with the goal of getting packages to the regions they are going to before the final delivery is made.
Some packages will make multiple stops at various carrier facilities if they are traveling farther distances. Get insight into how these facilities work and the types of carrier facilities that the industry uses below.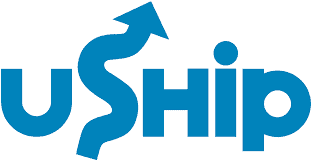 Featured
uShip helps you find and book with the right feedback-rated transporter who can haul your large items at the right price. Our technology makes rates and tracking transparent from pickup to delivery.
How Does a Carrier Facility Work?
A carrier facility is a location where packages are sorted before they are placed onto trucks that are traveling to the same regions as the packages' next destination. The facility is like a hub that aids in the complicated logistics of moving thousands of packages every single day.
These hubs help companies, like Amazon or UPS, get packages closer to the addresses on the packages. This results in more efficient deliveries because the packages are placed onto trucks that service the same area.
This is a process called freight consolidation, which is a way of meeting the demands of two-day or overnight shipping. As such, carrier facilities are active all day long, with some locations being active late even into the night.
It all depends on how many overnight deliveries the facility is responsible for on any given day. Both inbound and outbound trucks will come and go from the facility while workers sort and prepare packages for the next phase of their journey.
As the packages pass through the facility, barcode scans help keep a customer informed about where their package is at with notifications of when a package arrives and leaves the facility.
This tells the consumer that the package is getting closer to their doorstep and can help build anticipation for the item, which retailers appreciate. Those same barcodes also help the facility sort and load the packages accordingly.
What Does It Mean When Your Package Has Arrived at a Carrier Facility?
Shippers and customers often get notifications letting them know that a package arrived at a carrier facility. This means that the package has arrived in that region.
It also means that the package is going to be sorted and prepared for loading onto another truck for the next phase of the journey as it makes its way to the customer. Packages generally don't stay long at a carrier facility before moving on to the next stop.
What Does It Mean When a Package Has Left a Carrier Facility?
Once a package leaves a carrier facility, it is either en route to the customer's doorstep or it is being taken to another facility. The latter is often the case if the package is not yet in the customer's delivery region. This could mean that the package is still about one day away from arriving at its delivery address.
How Long Does a Package Stay at a Local Carrier Facility?
Packages often spend very little time at local carrier facilities, with most packages being there for one to two days at most. But sometimes, packages will spend closer to a few days at a local facility if the carrier is experiencing a surge.
During the holidays, carriers recommend allowing a few extra days for packages to arrive because of the potential for surges. Another reason for delays can be that the carrier has a shortage of delivery drivers, which is causing an inevitable backlog.
Can I Pick Up a Package From a Carrier Facility?
If a package is stuck at a carrier facility, customers will still have to wait because customers cannot pick up packages from carrier facilities. This is because carrier facilities are industrial hubs that are not safe for the average person who doesn't know how to navigate them.
Plus, there isn't a front desk where you can request your package, at which point the team will pull it for you at a moment's notice. This is the norm at package pick-up locations, such as the post office, but not at local carrier facilities.
3 Types of Carrier Facilities
There are many types of carrier facilities all over the country, though most of them fall into one of three categories. Each carrier manages its facilities differently based on its delivery fleet and the region it serves. Keep reading to learn more about the three types of carrier facilities. 
Local Courier
Local couriers offer shipments within specific areas. Oftentimes, local stores or small companies will work with local couriers to handle customer deliveries. Local couriers maintain delivery facilities where they organize shipments.
Sometimes, local couriers will accept individual packages, while other times, they will pick up a full pallet of goods to distribute to various customers. This type of carrier often uses small trucks, cars or vans for deliveries since local couriers serve much smaller regions.
Goods rarely make stops at other facilities before being delivered as well. Time-sensitive deliveries are often a local courier's specialty, which also means their operations are conducted on a smaller scale than other carrier facilities.
Amazon Courier
Amazon seemingly has a fulfillment center in every neighborhood. That's because of its fast delivery times and order volumes.
Once a consumer places an order, the products are sent from a warehouse to a carrier facility. After the product arrives at the appropriate carrier facility, the company loads it onto a truck that serves that consumer's neighborhood, where it is then transported for final delivery.
Consumers often receive a notification once the package has left the carrier facility, which lets them know that their package should be arriving soon. Some Amazon deliveries will also inform consumers when their packages are only a few stops away.
Every customer will receive a notification once the package has been delivered. The notification often includes a photo of the package on the customer's porch or doorstep.
USPS Courier
USPS stands for United States Postal Service, which is highly respected for its reliability. The carrier has facilities where packages are scanned, sorted and processed, similar to distribution centers.
Once at a fulfillment center, the carrier will sort the package. Then, the carrier will load the package onto the right truck for delivery. Just like other carriers, USPS uses barcodes so customers can track their packages and senders can be notified as to where a package is at any given point in the delivery process.
Carrier Facilities: An Essential Element of the Supply Chain
Carrier facilities move goods to specific regions quickly while getting them onto local trucks for efficient and effective local delivery. These facilities play an important role in the supply chain. Customers can stay updated with notifications so they know when they can expect to receive their package.