As much as truckers may hate stopping through cities, some of the biggest and most surprising metro areas in the U.S. have wild demand for truckers. As such, truck drivers are bringing in some of the highest truck driver salaries. We're going to break down the top truck driver salary by state so that you can choose where to start your trucking career!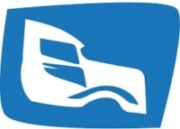 Featured
Where the best truck drivers go to find jobs nationwide!
What Is the Average Salary of a Truck Driver?
The average base salary of a truck driver can vary from the type of truck you haul, ranging from FTL and LTL to specialty trucks and beyond. Your experience, as well as the CDL endorsements you've earned, will also play a role in your salary.
The average truck driver salary in the United States sits around $69,000 annually. In metropolitan areas, this base salary can be much greater, but before you raise your cost of living, look around and see if there are great places to work in your current area.
Top 10 Truck Driver Salaries by State
Below we've listed the top 10 truck driver salaries by state. The list goes from highest to lowest and is based on information from the labor department and third-party hiring data. All numbers indicate everything as the average base salary, which means based on your experience and CDL endorsement, you may be beyond the numbers shown below.
| | | | | |
| --- | --- | --- | --- | --- |
| State | Annual Salary | Monthly Pay | Weekly Pay | Hourly Pay |
| DC | $79,934 | $5,659 | $1,463 | $26.57 |
| Massachusetts | $74,189 | $5,253 | $1,357 | $24.66 |
| New York | $73,956 | $5,236 | $1,353 | $24.59 |
| Washington | $73,170 | $5,181 | $1,339 | $24.33 |
| New Jersey | $72,333 | $5,121 | $1,323 | $24.05 |
| Colorado | $71,634 | $5,072 | $1,311 | $23.81 |
| Illinois | $70,678 | $5,004 | $1,293 | $23.50 |
| Alaska | $69,978 | $4,955 | $1,280 | $23.26 |
| North Dakota | $66,835 | $4,732 | $1,223 | $22.22 |
| Nebraska | $65,801 | $4,659 | $1,204 | $21.88 |
How Truck Driver Salaries Compare
Though the numbers above are good, there's definitely money being left on the table, and we haven't gotten into the specialized trucking bumps that can change the average truck driver salary wildly. Below we'll take a look at how salaries can vary with specific differences in work style or ownership.
Owner-Operator Salary
It's an age-old saying, but be your own boss, you'll make the most money. Owner-operators make more than company drivers, if they want to. If you have the business acumen and discipline to go it alone, this is your best option to make the most money.
OTR Truck Driver Salary
OTR truck drivers average about $0.52 per mile, with a maximum number of miles set at 3,000 miles per week. OTR truck driver salaries can be well into the $80,000 territory if you're fine with living your life on the road, but with an average base salary of $57,000 per year, that's not a bad start.
Company Driver Salary
[explain in detail how working for a company affects a truck driver's salary, discuss working for a large company and a small one]
How CDL drivers and Non-CDL Drivers Salaries Differ
In the United States, it is necessary to have a CDL to operate any tractor-trailer or long haul vehicle in a commercial setting. Though some truck companies may hire you without a CDL, don't expect to get paid well.
They're essentially paying on the books but still under the table. Outside of the pay discrepancy, if you get in an accident without having a CDL, you're going to be liable for your fine, and the DOT will be looking into your employer, which probably means you're out of that job regardless.
New vs. Experienced Truck Driver Salaries
Just as it is with pretty much all jobs, your salary and command price go up as you become more qualified. With a national average of $69,000 per year, truckers with little to no experience normally start around $65,000 per year. They usually don't receive a noticeable pay bump until they hit the six-year mark, but their pay typically increases by about $10,000 at that point.
Income Potential for Truck Drivers by Freight Type
Another key factor in a truck driver's salary is the type of freight they haul. Specialty freight can dramatically up your take-home pay, but with more money will come more logistical problems for the haul.
LTL
LTL drivers have the unique ability to combine smaller loads from multiple shippers and deliver along a freight lane that also enhances their cost per mile by reducing overhead. Though traditional LTL has no minimum, Volume LTL has to include at least six pallets and weigh at least 5,000 pounds.
Dry Van
Dry vans trailers are some of the most common trailer types a trucker might use. These trailers have no climate control, so they're only good for nonperishable items, but the nature of the trailer makes it also great for things that shouldn't be wet, like equipment. Regardless of where you're trucking, there is generally no short supply of dry van loads.
Flatbed
Pretty common for strangely sized things like lumber, flatbed trucking can be tricky, because, unlike other trailer types, this freight is open to the elements. Because of the trailer's open nature, freight needs to be properly secured, which can up your pay rate.
Heavy Haul
For oversized and heavyweight items like pylons, farm equipment, plane parts, and the like, heavy haul loads are the most cumbersome loads. They come with a unique set of problems that need to be addressed before you can move forward.
Though it will depend on the size and the contents of the haul, most heavy haul jobs aren't able to be completed by a single truck driver. Instead, in order to safely transport heavy hauls, truck drivers will need to work together to calculate clearance for every step of the route while also accounting for the weight and the roadways that can be safely used.
Reefer
Known as the opposite of a dry van, a reefer is a refrigerated trailer. It is most commonly used to haul perishable goods that will spoil if they're not kept cold or frozen. Due to the nature of the reefer vehicle, food and safety guidelines must be adhered to by keeping the refrigeration unit in tiptop shape. While it can sometimes be difficult to do so, it's an absolute must. 
Hot Shot
Hot shot truckers are for time-sensitive, small loads, think of this as a courier for freight. Unlike expedited shipping, these loads are basically like the freight counterpart of uber. Hot shot rates are generally very high because of the time-sensitive nature of the deliveries
Finding the Best Salary as a Truck Driver
There are many ways to get the best trucker salary possible. Start by getting all of the appropriate licenses, certifications, and endorsements. The world of trucking is somewhat piecemeal, so you can put together the type of life you want for yourself. FreightWaves' Ratings is here to help you along the way!
FAQ
What State Pays the Best for CDL Drivers?
Washington
What Is the Highest Paying Truck Driver Job?
Owner Operator, but this can vary depending on the workload one wants to take on, but it has the highest potential for a truck driver's salary.
What State Has the Most CDL Jobs?
Arkansas