Car transportation to Mexico is more common than you might think. At the Port of Lázaro alone, between 450,000 and 480,000 cars are processed each year. Today, we're going to cover the most common shipping methods to Mexico.
We'll also explain how to legally import a car in Mexico. Armed with this basic information, you'll be able to select which of our top picks is best for your vehicle and transport needs when shipping to Mexico.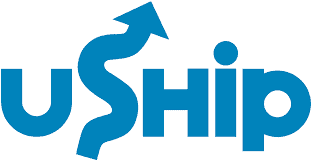 Featured
uShip helps you find and book with the right feedback-rated transporter who can haul your large items at the right price. Our technology makes rates and tracking transparent from pickup to delivery.
Quicklook: Car Transporters From USA to Mexico
Best For Overall Transport Solutions: Latin American Cargo
Best For Low Cost Solution: Easy Haul
Best For Service and Reliability: Rapid Auto Shipping
Best For Flexible Solutions: A1 Auto Transport
Best For Heavy Equipment: Transportes Carbajal
5 Best Car Transporters to Mexico
Transport to Mexico with confidence when you work with any of the following shippers. If you're ready to ship your vehicle, be sure to check out our tips below and then choose from these excellent car transporters. Ship car to Mexico in just a few simple steps.
Latin American Cargo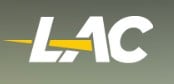 As one of the most highly reputed car transport companies for transporting cars to Mexico, Latin American Cargo is specialized in logistics and shipping for all types of vehicles. From motorbikes to luxury cars or motorhomes, they have a reputation for handling all transport reliably and professionally.
Best For: Overall Transport Solutions
Contact Info:
USA phone: (877) 522-7447
Canada phone: (514) 735-7038
Mexico phone: +52 55 5018 3768
Website: https://www.latinamericancargo.com/
Insurance Coverage: Yes
Benefits:
Offers all four types of vehicle shipping options
Delivery at four Mexican ports:

Lazaro Cardenas
Veracruz
Manzanillo
Altamira

Delivery in 6 to 21 days
100% of reviewers recommend their service
Disadvantages:
Can take longer than other companies 
Up to 21 days to arrive at the destination
Easy Haul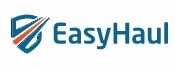 Easy Haul offers affordable and reliable vehicles shipping services. With more than 10 years of industry experience, the company provides international shipping solutions for all vehicle types. Easy Haul is known for excellent customer service and dedicated managers for each customer.
Best For: Low Cost Solution
Contact Info:
Phone: (360) 776-3596
Website: https://www.easyhaul.com/
Insurance Coverage: Yes
Benefits:
Dedicated managers for every customer
Efficient service
Affordable option
Disadvantages:
Customers complain of delays
Extra storage charges
Rapid Auto Shipping

Rapid Auto Shipping is known to repeat customers for their reliability and exceptional service. They serve over 190 countries and have more than 2 million successful deliveries on record. They offer a variety of auto shipping options to meet customers' needs.
Best For: Service and Reliability
Contact Info:
Phone: (833) 233-4447
Website: https://rapidautoshipping.com/
Insurance Coverage: Yes
Benefits:
5.0 star rating on trust pilot with over 99% happy customers
Fast shipping
Affordable prices
Excellent customer service
Disadvantages:
May not be able to accommodate commercial vehicle
Could be hard to transport heavy equipment with flatrack
A1 Auto Transport

A1 Auto Transport is another industry leader based in California. With 97% satisfied customers and over 2 million services delivered in 190 countries, A1 Auto Transport can handle all types of vehicles, from motorcycles to cars and RVs to heavy equipment.
Best For: Flexible Solutions
Contact Info:
Phone: (831) 778-4529
Website: https://www.a1autotransport.com/
Insurance Coverage: Yes
Benefits:
Excellent customer service
Door-to-door shipping
Car transport solutions
Adaptable solutions for all vehicle types
Disadvantages:
Inaccurate internet quotes
Higher prices
Transportes Carbajal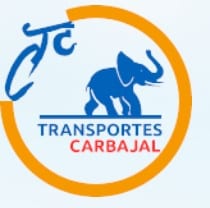 Specialized in transportation of heavy machinery and large vehicles, Mexican-based Transportes Carbajal offers exceptional service for shipping to and from Mexico. With an inside understanding of the Mexican transportation industry, Tranportes Carbajal is a solution for those with large or unusual vehicle transport needs.
Best For: Heavy Equipment
Contact Info:
Phone: +52 55 5573 1791 
Website: http://www.transportescarbajal.com.mx/
Insurance Coverage: Yes
Benefits:
Good prices
Excellent service
National leader of large equipment and vehicle transport
Disadvantages:
Not all customer service representatives may speak English
Website is in Spanish
4 Ways To Ship a Car To Mexico
The best way to ship a car to Mexico will depend on the type of vehicle, condition, and requested shipping time. Here are the four ways you can consider shipping your vehicle.
Roll-On Roll-Off Shipping
Roll-on roll-off (RORO) shipping is a type of cargo transport in which the vehicle is driven onto the transport boat. This is usually both the cheapest and fastest way to transport your vehicle to Mexico.
Any size vehicle can be sent by RORO shipping. It can also be used for heavy equipment like agricultural or construction equipment. You can take a car to Mexico with RORO shipping in as few as 6 days.
Lift On Lift Off Shipping
Lift on lift-off (LOLO) shipping is another shipping option, most commonly used for vehicles that are inoperable. With LOLO, vehicles are lifted onto the vessel using a crane, usually attached to the vessel.
Lift-on-lift-off vessels usually have larger container capacity than RORO. This allows space for yachts, large vehicles, and equipment. The top advantage of LOLO is that you can transport inoperable or extra large vehicles.
Container Consolidation
With container consolidation shipping, the vehicle is transported inside an enclosed container. This is the most common shipping method for luxury vehicles. It is also the most common alternative to RORO shipping. 
The limitation of container consolidation is the size. The vehicle must fit into ocean containers that are 8 feet wide by 8 feet high and either 20 feet or 40 feet long.
Some shippers allow customers to pack household goods, furniture, or personal property along with the vehicle in any extra space. Ship a car to Mexico this way if it is valuable, delicate, or cannot be sent by RORO shipping.
Flat Rack
Flat racks are open top platforms placed on top of a water vessel. In flat rack shipping, the vehicle is secured to this metal frame.
This is the most practical shipping solution to Mexico for vehicles of unusual dimensions, industrial vehicles, or heavy machinery. Ship a car to Mexico this way if it is large, bulky, or cannot be sent by RORO shipping.
How To Legally Transport a Car To Mexico
While there are a number of excellent professional shippers to send your car to Mexico, you'll still need to meet legal import guidelines. Importing a car to Mexico requires some paperwork and fees. Here's what you need to know:
Import Stipulations
Import stipulations vary by region within Mexico. They can also be complex to understand.
For this reason, we recommend hiring a customs broker, called an agente aduanal, to help you with the import process. If the car is being transported short-term this may not be necessary, but for long-term stays they are essential.
Customs brokers can help you work through import considerations like fees for import for both individuals and businesses. Taxes, fees, and import duties all depend on the region of import along with the vehicle's age and value.  
Expect to pay 16% VAT, a general import payment (IGI), vehicle acquisition tax (ISAN), and a customs paperwork fee (DTA). There are also currently restrictions on importing vehicles that do not work into Mexico.
Length of Stay
For short-term stays, the customs broker may be able to advise you of a simpler import process. However, for long-term stays, it is essential to work with a customs broker to meet all legal import requirements. You are required by law to hire a customs broker to handle the process for you.
Special Accommodations
Special accommodations, such as extra space, extra large vehicles, or expedited shipping can all affect total costs. While base prices are inexpensive, the vehicle's entry port and exit port can affect the total cost. That said, it's good to know that shipping to major ports will be less than smaller ports.
Taxes and Fees
As mentioned above, taxes and fees will impact the total cost of shipping your vehicle to Mexico. These fees are charged by the Mexican government, and they will be the same regardless of the shipping company you choose. However, the exact taxes and fees that you will need to pay are going to be based on your vehicle's make, model, and age.
Shipping to Mexico Summary
Shipping to Mexico doesn't have to be complicated. With a professional, experienced shipping company and a competent customs broker, your vehicle could be delivered in as few as seven days. Whether you're moving to Mexico or only staying for a few months, shipping is a practical, cost-effective way to have the comfort of your vehicle wherever you are while based in Mexico!
FAQ
How Much Does It Cost To Bring My Car to Mexico?
Average cost to ship a car to Mexico will be between $1,200 and $1,700 or more. In addition to the base shipping costs, vehicle owners will need to pay import taxes and fees which can add to the total import costs.
What Year Car Can I Send to Mexico?
You can send any year of car to Mexico. However, according to NAFTA rules since 2009, used vehicles that are older than 10 years can be imported into Mexico duty-free.
Can You Drive an American Car in Mexico?
Yes, you can drive an American car in Mexico. You will need to keep a US or Canadian driver's license with you while driving in Mexico.