Having a camera system for your semi-truck has become standard practice for drivers across the United States. The reason for this is that dash cams can offer valuable data in the event of a collision or other driving-related incident.
A semi truck camera system can give drivers and fleet managers serious peace of mind. The device stores footage from the dash cam, which can provide companies with video evidence if and when they need it.
But the benefits do not stop there. Many camera systems also provide drivers with GPS tracking, distracted driving alerts, and accident detection, protecting drivers from accidents before they even occur. While there are many dash cams to choose from, we've compiled a list of the best semi truck camera systems available today.
Create a safe, efficient fleet with reliable ELD compliance, advanced GPS tracking, and the AI-powered Smart Dashcam.
Quicklook: Best Semi Truck Camera Systems
Best For Complete Fleet Management: Motive
Best For GPS Enabled Dash Cam: Garmin DezlCam LMTHD
Best For AI-Optimized Processor: Samsara AI Dash Cam
Best For Crash or Collision Videos: Apeman C550 Dual Dash Cam
Best For Continual Video: Lytx Fleet Management Dash Cam
Semi truck camera systems can attach to various parts of the truck, though they are typically placed on the windshield or rear bumper. Dash cams for semi trucks capture video footage of the day-to-day operations of the vehicles.
When your truck is turned on, the cameras will immediately begin recording events at hand. The footage is then sent to the cloud, and from there, the footage can be retrieved if and when it is needed.
5 Best Semi Truck Camera System Options
Now that we've explored the features that you should look for in your camera system, it's time to answer the question, "What dash cam do truckers use?" The following list of five semi truck camera systems are the top choices according to experts in the industry!
Motive (Formerly KeepTruckin)
Best For: Complete Fleet Management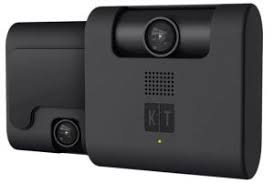 The Motive semi truck dash cam is one of best on the market for fleets. It provides everything you need to manage your drivers and your company's insurance all in one package! This system is trusted by over 500,000 drivers. It has the largest network of users for semi truck camera systems. It offers GPS tracking, asset tracking, electronic logs, safety features, driver coaching, and so much more.
Special Features:
Utilizes AI to detect distracted driving and tailgating
Sends alerts to drivers and fleet managers
Benefits:
10-minute installation
Detects distracted driving
Gives scores to drivers based on driving behaviors
Provides tips to drivers on how they can improve their driving
Consolidates fleet management into one platform
Disadvantages:
No pricing listed on website
Pricing: Request a custom quote
Garmin DezlCam LMTHD
Best For: Simple GPS-Enabled Dash Cam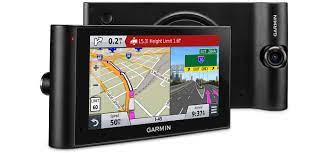 Garmin is one of the most recognizable names when it comes to GPS systems, but with competitors like Google and Apple Maps, Garmin has had to be very innovative in order to stay relevant. Their dash cam comes packed with features that benefit truck drivers immensely, including GPS routing options and alerts that notify drivers about route warnings such as sharp curves and steep heights.
Special Features:
GPS with live traffic updates
Benefits:
Sturdy camera
Wi-Fi and Bluetooth capabilities
Fleet tracking
Hour logging
Disadvantages:
Small camera size
Not all suction cups are sturdy enough to hold the camera
Pricing: $499.99
Samsara AI Dash Cams
Best For: AI-Optimized Processor

If you are searching for a dash cam that uses advanced computing processors for object detection and live scene analysis, then you're in luck! Samsara's dash cams are designed with safety in mind. With HD video footage day and night, along with up to 100 hours of storage space, the Samsara dash cam can reassure fleet managers that their employees are safe on the road. This product is trusted by over 20,000 customers!
Special Features:
Benefits:
HD video and infrared LED light for low-light scenarios
100 hours' worth of video storage
Installs in under 15 minutes
Built-in driver coaching with in-cab alerts
Disadvantages:
Customer service only available via email
Pricing: Request a custom quote
Apeman C550 Dual Dash Cam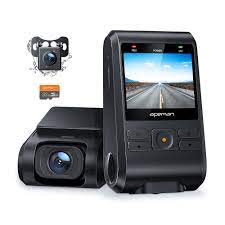 Best For: Crash or Collision Videos
The Apeman Dual Dash Cam is ideal for front- and rear-facing video monitoring. With a hidden design that utilizes camera angles intended to capture wide angles, the Apeman dash cam is very reliable. Its built-in sensor will automatically lock the videos if a crash or collision occurs. This prevents videos from being overwritten or deleted.
Special Features:
Benefits:
Front and rear video coverage
Easy to install
Compact and can be hidden in plain sight
GPS options
Disadvantages:
Rear camera is not as good as dash cam
Pricing:
Apeman C550 Dual Dash Cam: $47.99
Apeman C550 Dual Dash Cam TF: $55.99
Lytx Fleet Management Dash Cam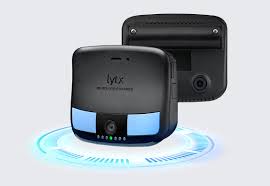 Best For: Continual Video
The Lytx dash camera system and its Lytx video platform provide reliable, continual video clips that fleet managers can access via the online dashboard. You'll be able to easily find video clips that you need within minutes! The dash cams provide both front- and rear-facing cameras that fleet managers can utilize to see a 360-view of the vehicle. These features protect drivers and improve overall fleet efficiency.
Special Features:
Cloud-connected for 100 hours of video
Benefits:
360° camera view
Live streaming
Low-light visibility
Side and back-up views available
Disadvantages:
Pricing unavailable without contacting Lytx directly
Pricing: Request a custom quote
How Does a Semi Truck Camera System Work?
A semi truck camera system works by offering a forward-facing dash cam, a dual-camera dash cam, or 360-degree camera system. No matter which camera you prefer, dash cams help drivers protect themselves on the road. These systems encourage safe driving practices for truck drivers, protect the vehicle itself, and improve operational efficiency.
Depending on which camera option you choose, dash cams can help drivers confidently manage their route while capturing footage of events happening near the semi truck. Used in conjunction with cloud-based video recorders, drivers will gain full security and protection of their assets.
What Makes a Good Semi Truck Camera System?
There are many important features to look for in a semi truck camera system. Before we explore the various factors worth mentioning, consider why you are searching for a dash cam in the first place.
Are you looking to reduce false claims with the help of camera footage? Are you trying to incentivize your drivers? Are you interested in speeding up the insurance claims process? Or are you searching for a lower insurance rate overall?
There's no right or wrong answer to these questions, but depending on your needs, you might find cameras with certain features more appealing that others. This means you can look past camera options that have features you won't utilize in favor of dash cams that suit your needs better.
Easy Installation
No matter where you plan to install the dash camera system, you will want to ensure that you are able to easily mount and wire the device properly. If a camera system requires professional installation, you should consider its other features before writing it off completely. However, factor the installation cost into the price to make sure it is within your budget before committing to it.
Night Vision
Trucks do not operate on the conventional 9-to-5 business schedule. Instead, many trucks are on the road at night and in the early hours of the morning. Finding a camera that utilizes night vision technology can provide you with clear camera footage even during the darkest of nights.
Storage Capacity
Determine how many hours of storage you will need to keep on the cloud. Do you only need 24 hours' worth of storage, or would you be better off with an option that stores up to 100 hours? Be sure you understand the semi truck camera systems storage capacity before you purchase one so that you aren't blindsided later on when you need storage space the most. 
Camera Resolution
High resolution is a great feature for dash cameras. The higher the resolution, the better clarity and quality your pictures and videos will have. Higher resolutions mean details are more visible.
Need to see a license plate clearly? That's no problem with a high resolution camera. But it's important to remember that with higher resolution comes a greater need for even more storage space.
Wireless Links
What is a wireless link? It's a way to connect your semi truck camera system to Wi-Fi. This allows you to use the dash cam for semi truck without having to utilize your cellular data or pay expensive carrier costs. 
What Dash Cam Should You Use?
A dash cam for semi trucks is a personal choice. Whether you are an owner-operator or a fleet manager, your needs will differ from other people's preferences. So, we explored what dash cams truckers use to help you find dash cam options for you and your needs!
Dash cams from companies like Motive and Samsara are some of the most popular options for fleet managers. But as an owner-operator, you might not need all of the bells and whistles that dash cams from those brands offer.
So, an Apeman Dual Dash Cam might do the trick and suit your management needs a lot better. No matter what your needs are, be sure to check the features of each semi-truck camera system to ensure that the dash cam checks all of the boxes.
As a semi-truck driver or fleet manager, it's paramount to stay updated on the latest technological and economic events impacting the transportation and supply chain industries. Sign up for the FreightWaves e-newsletter to keep yourself in the loop when it comes to industry news!
FAQ
Where do dash cams in semi-trucks go?
The proper placement of a dash cam is in the center of your windshield. It should not be situated in a way that obstructs your line of vision.
What is the widest angle dash cam?
There are dash cam systems that are designed for semi-trucks and provide a 360° view both of what is in front of the vehicle and in the rear. So, dual dash cams typically have the widest angles. 
Are semi-truck drivers required to have a dash cam?
There is currently no U.S. law that requires semi-truck drivers to use dash cams in their semi-trucks. However, many semi-truck drivers prefer to use a camera system for peace of mind in the event of an accident or a legal dispute.