Having a prepaid fuel card can save you time at the pump and keep your information protected. However, the prepaid fuel card options for individuals are much more limited than the ones designed for small businesses. To really take advantage of what is out there, here are some of the best options for prepaid fuel cards for individuals.
NO monthly service fees, NO credit score or SSN required, universal discounts, and a driver-friendly dashboard!
Quicklook: Best Prepaid Fuel Card for Individuals
Best for Ease of Use: Shell Refillable Gift Card
Best for Small Businesses: Bento for Business
Best for West Coast Users: Arco PumpPass
Best for Local Use: Gift Cards
4 Best Prepaid Fuel Card for Individuals Options
Looking for the best-prepaid fuel card to give as a gift? Or maybe you're just looking to avoid overdrafting your account. Since the focus is for individual use, all of these options are ideal for individuals. Keep in mind that some of these options require the account to be made with the intent of being used for business and commercial use.
Shell Refillable Gift Card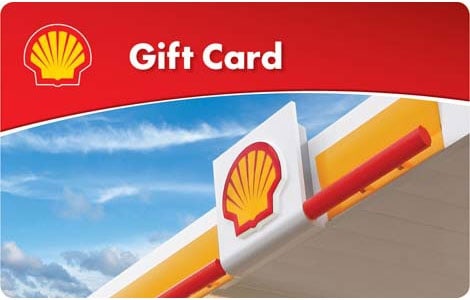 The Shell refillable card is a great option for individuals because all you need to do to refill the card is log in to your account and add whatever additional funds you wish to. Keep in mind there is a $25 minimum, and you can only load the card with up to $300.
Best For: Ease of Use
Fees: None
Savings: None
Rewards: None
Reloadable: Yes
Special Features:
Benefits:
Easy to refill
Can be used for items at the gas station
Disadvantages:
No rewards
No protection if your card is lost or stolen
Bento for Business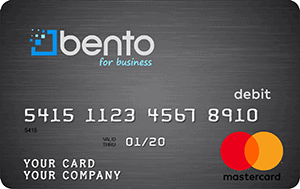 While Bento for Business is primarily built around credit and general spending for your business, they have what they call Spend Limit Cards and Fixed Value Cards. Fixed Value cards are more along the lines of a prepaid card as they are filled for one-time payments, though they can also be loaded with additional funds. You can create and manage your cards via their website and mobile platforms as well.
Best For: Small Businesses
Fees: There are no fees related to the card itself but there are account subscription fees for using Bento for Business.
Savings: None
Rewards: None
Reloadable: Yes
Special Features:
Physical and virtual cards are available
Benefits:
Extremely secure
Easy to manage in the app
No set-up fees
Disadvantages:
No rewards
Number of cards you can create depends on your account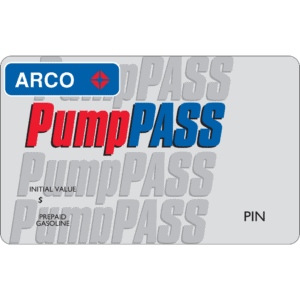 Arco PumpPass
If you live along the West Coast of the United States, then the Arco PumpPass might be the perfect option for you. You can fill it with increments of $10, with a limit of $25, though there is a 50-cent fee.
Best For: West Coast Users
Fees: 50-cent fee up to $25
Savings: None
Rewards: None
Reloadable: No
Special Features: None
Benefits:
Expedient pump experience
Multiple can be ordered at a time
Disadvantages:
No rewards or savings
No loss protection
Only useful on the west coast
Gift Cards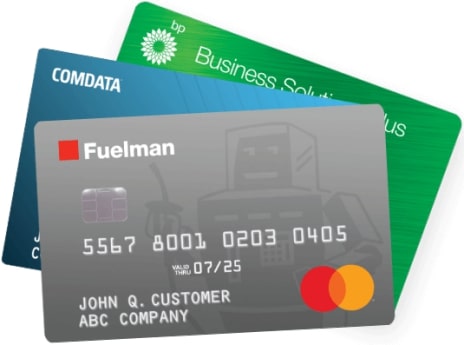 Purchasing gift cards to a gas station that you frequent will be one of the best options if you are refueling at the same station regularly. It cuts down on exposure of your card at the pump.
Some companies allow you to refill the same card or you can always purchase a new one. There is also the option of purchasing a Visa gift card that can be used at any location that accepts Visa.
Best For: Local Use
Fees: Some companies have fees related to gift card purchases
Savings: Varies per company
Rewards: None
Reloadable: Depends
Special Features: None
Benefits:
Limits the exposure of your personal accounts
Will work at every location for that company
Some gift cards can be put virtually on your phone
Disadvantages:
Cannot always load it online
Cannot always be reloaded
How Does a Prepaid Fuel Card Work for Individuals?
With a prepaid fuel card, you as an individual will have fewer options than if you are opening a prepaid fuel card for your small business. There are many options out there that are only designed for commercial use, and without a business to connect the prepaid fuel card to, many card companies will not approve your account. More often than not, companies will only offer rewards and discounts through credit cards related to the company.
What to Consider With a Prepaid Fuel Card for Individuals
If you find a prepaid fuel card that you think could be the right choice for you, take these factors into consideration. These points can help to make your decision clearer.
Fees
Depending on which prepaid card you use, you should expect to see different fees attached to your account every month, such as a one-time setup fee. These fees might be what you'll have to pay for each individual card that you have, though if you lose a card, it is not uncommon for you to receive a replacement card for free.
Mobile Account Access
Depending on which company you go with, there will be some sort of application process for the prepaid card. An app designed specifically for your prepaid fuel card will allow you to keep tabs on the usage history of your card. Plus, you'll be able to refill the cards directly from the app as well.
Spending Limits
A prepaid card is a great way to monitor how much you spend on fuel. The limit on your fuel card will only be as high as the amount of money you load onto it. However, in some cases, certain prepaid cards will have limits surrounding how much money can be on the card at any given time.
Fewer Fraud Protections
With a prepaid fuel card, you will only be able to use it at a participating gas station. They are not like most credit cards by which the info can be stolen and used to run up a bill. If you lose your prepaid card, there will be no safety net in terms of retrieving the funds that were on the card when it was lost. This is part of the reason why there is a limit on how much you can put on the card. That way, you won't lose an exorbitant amount of money if your card goes missing.
While there are a lot of risks associated with using a prepaid card, such as losing it, prepaid cards are a better option than personal debit cards. Gas stations are some of the most popular places for fraud to occur because of how many cards are used there every day. But with a prepaid gas card, you'll limit your private account's exposure to fraud.
Does Not Help Credit Score
Unfortunately, a prepaid fuel card will not help you with your credit score. Since you load the funds onto the card directly from your personal accounts, there aren't any credit checks or a need to borrow money from anyone else through loans. As such, prepaid fuel cards do not positively benefit your credit score.
Savings and Rewards
With a prepaid fuel card, there are a lot of savings and rewards to be had. Some gas stations will offer small discounts when you use your prepaid card, but this is not always a guarantee. Make sure to look into the benefits of using a specific prepaid card before making your decision and choosing the best prepaid fuel card for you.
Why Should You Get a Prepaid Fuel Card?
The security advantages of using a prepaid fuel card are a huge benefit. Gas stations are a popular location for credit fraud, but with a prepaid fuel card, no one can access your personal information through a prepaid fuel card, even if they steal it.
Some companies offer rewards programs, not necessarily for using the prepaid card or gift card, but for purchasing the cards. You can earn rewards through some gas station apps by purchasing gift cards that you can later use to fuel your vehicle.
Simplicity for Fueling
Prepaid fuel cards are a great way to keep an eye on your expenses and track how much money you put towards your fuel costs. Sometimes, spending a lot on gas is unavoidable, though it all depends on how often you drive and how far you go.
When you come to realize just how much money you spend on gas with your prepaid card, you might start thinking of new ways to be more efficient, like choosing to carpool with friends or using public transportation. But in order to make the best decisions and stay informed about the transportation and supply chain industries, subscribe to the FreightWaves e-newsletter!
FAQ
Can you buy prepaid cards at gas stations?
Some gas stations will offer on-site prepaid cards, but other times, you will be directed to an online sign-up form. However, there is always the option of purchasing a gift card in-person, which you can always use to pay for gas.
Can you buy prepaid fuel cards online?
Yes, you can. It is very common to buy prepaid cards via online orders placed through the company directly.
Are prepaid fuel cards reloadable?
This varies depending on which company supplies your prepaid fuel card, but more often than not, you will be able to reload your fuel card.