Non-recourse factoring companies are businesses that won't charge you for the full invoice amount if your customers fail to pay. But it's also harder to qualify to work with these companies as you'll need a high credit score and large invoice volume.
Featured
As one of the industry leaders, TAFS assists trucking companies to increase cash flow with factoring rates as low as 2.49%, business loans and 1-Hour Advance options.
But if you do qualify, the benefits can be immense. To get you started on your way to a non-recourse factoring relationship, we've summarized the top 5 options when it comes to non-recourse factoring companies.
Quicklook: Best Non-Recourse Factoring Companies
Best For Digital Invoice Management: Triumph Business Capital
Best For Invoice Factoring: RTS Financial
Best For Small Businesses With Limited Annual Revenue: eCapital
Best For Transparent Fees: BlueVine
4 Best Non-Recourse Factoring Companies
Ensure steady cash flow for your business while eliminating the need for following up with customers when they delay payments or fail to pay. Allow these non-recourse factoring companies to handle your invoicing for you.
Triumph Business Capital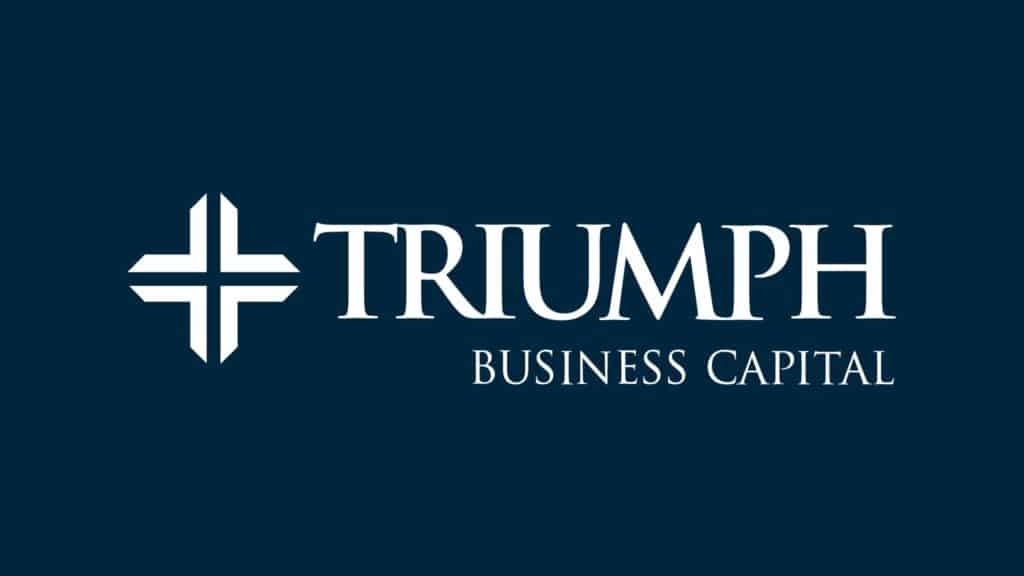 Best For: Digital Invoice Management
Triumph Business Capital offers an outstanding online portal so you can view and manage your invoices digitally. You can run and view reports and check on the status of your invoices.
Minimum Revenue Threshold: $100,000 per month
Maximum Funding: Up to 100% of the invoice value
Funding Release Speed: Same day funding is available
Advance Rate: Up to 90%
Discount Rate: 1% to 4% monthly
APR: 2.5% to 4.99%
Special Features:
Portal for easy invoice management
Online credit checks
Up to 100% advance on invoices
Get discounts on your fuel
Benefits:
The company specializes in invoice factoring
Recourse and non-recourse factoring available
Option to factor some or all of your invoices
Qualifications are flexible
A lower credit score means less favorable rates
Disadvantages:
$300 origination fee plus factoring fee
Application requires a hard credit pull
Factor fees are not transparent
RTS Financial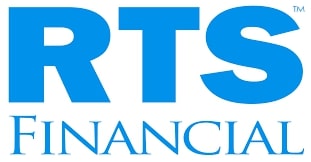 Best For: Invoice Factoring Along With Other Freight Industry Services
RTS Financial is another organization that specializes in the trucking industry. That means that you'll get special perks and benefits that fit your business and your unique needs. One such perk is managing your financial loans in one place because RTS offers equipment leasing programs alongside invoice factoring and fuel cards.
Minimum Revenue Threshold: $150,000 per month
Maximum Funding: No limits
Funding Release Speed: 24 hours or less
Advance Rate: Up to 97% of the invoice value
Discount Rate: Inquire with RTS Financial for details
APR: 2.7% to 3.5%
Special Features:
Mobile app available to help you manage your invoices
Fuel discounts
No fees or penalties for smaller volumes
Customer support is easy to reach
Benefits:
No processing fees
Speedy invoice advances
Submit multiple invoices at once
High-quality image scanning through the mobile app
Run reports within the app or online
Disadvantages:
You'll need to complete a full application to view rates
Customers complain about the difficulty in canceling contracts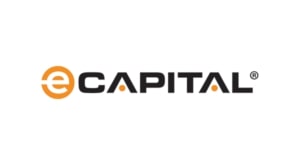 eCapital
Best For: Small Businesses With Limited Annual Revenue
eCapital makes the list because it has a lower minimum revenue threshold compared to its competitors. But it also takes a lot longer to release funds, which might not be favorable for your organization depending on your needs. The company does offer competitive rates to help small companies retain more of their revenue so they can grow and thrive.
Minimum Revenue Threshold: $360,000
Maximum Funding: $10 million
Funding Release Speed: Funding can take as long as 7 days
Advance Rate: Up to 90%
Discount Rate: 1.25% to 2%
APR: 16% to 55%
Special Features:
Competitive rates
Lower minimum income threshold compared to competitors
Good option if you've struggled to find a company willing to work with
Benefits:
Borrower requirements are much easier to achieve
Willing to advance larger amounts than many of its competitors
Fast funding is possible, but you'll need to work with the lender
Disadvantages:
Fees can vary based on how timely your customers are in paying their invoices
eCapital does not offer a variety of funding options; only invoice factoring
BlueVine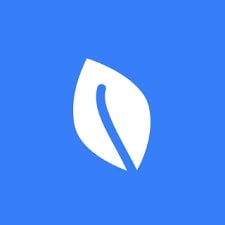 Best For: Transparent Fees
BlueVine is a flexible and transparent invoice factoring company. You can choose from recourse or non-recourse agreements to meet your needs. The application process is clear and simple so you won't have to spend your precious time working to get an approval. The minimum revenue threshold is also friendly toward newer and smaller businesses.
Minimum Revenue Threshold: $10,000 per month for at least 3 months
Maximum Funding: Up to $5 million
Funding Release Speed: As little as 24 hours
Advance Rate: 85% to 90%
Discount Rate: Up to 3%
APR: Starts at 4.8%
Special Features:
Lower minimum revenue threshold
Flexible terms based on your needs
Simple application process
Benefits:
Established and financially secure lender
Large funding amounts are available
Funding options include term loans and credit lines
Dedicated representative will answer questions
Great customer service that provides a good experience
Disadvantages:
Only works with B2B businesses
Best rates reserved for those with a credit score of 600 or higher
What Is Non-Recourse Factoring?
Non-recourse factoring is when the invoice factoring company does not require that you purchase back or pay for invoices that your clients are overdue on. Instead, the financial institution that purchased your invoices assumes all liability and credit risk for those invoices.
That means that you don't have to worry about paying back the advances that you receive for each invoice you sell to the factoring company. The money will certainly be yours to keep, which will prevent serious financial disruptions in the case of a non-paying client.
How Does Non-Recourse Factoring Work?
Non-recourse factoring works a lot like recourse factoring, with the exception of having to pay off any unpaid invoices. Here's the simple process for factoring an invoice.
Submit the invoice to the factoring company once you've completed the work according to its regular terms with your customers.
The invoice factoring company will then review the invoice and verify it with your customer.
Once verified, the lender will provide immediate funding for a large percentage of the invoice value.
Your client works with the invoice factoring company to pay the invoice based on its terms.
Once the client pays the invoice, the factoring company provides payment of the remaining invoice value, less the factoring company's fees that you agreed upon when entering into the contract with them.
This is the step that differs from recourse factoring. In the case of non-payment, the invoice factoring company will absorb that cost because of the agreement you have with them for non-recourse financials.
What to Consider With Non-Recourse Factoring Companies
Whether a factoring agreement is a recourse or non-recourse is just one consideration you have when entering into these agreements. You should also consider these factors when evaluating factoring contracts.
Minimum Revenue Threshold
The minimum revenue threshold helps the invoice factoring company manage its risk and reward. Without a certain amount of income, you might be viewed as a far riskier partner for a contract like this. Before going through the application process, review the minimum revenue threshold to see if you qualify. Otherwise, you'll waste a great deal of time on applications.
Maximum Funding
The maximum funding will tell you how many of your invoices you can factor with the company. This will guide you in knowing whether you can get the working capital you need to manage your cash flow effectively. Some companies will only factor a small amount until they receive payment from a few of your customers to offset their risks.
Funding Release Speed
Once you enter into an agreement with an invoice factoring company, you want to know that they will release the advance funds quickly so you'll have the funds you need to operate your business. Some factoring companies get you that money within hours, while others can take a few days.
Advance Rate
The advance rate is a percentage of the total invoice value that the factoring company will give you before it receives payment from the customer on the full invoice amount. This is the influx of cash that most companies are looking for when they consider invoice factoring and can determine whether the partnership will provide the benefits you need it to.
Discount Rate
The discount is the total amount you'll pay the invoice factoring company for their services. It's a percentage of the total invoice value. As such, it generally falls within 1% to 5% range of the total price.
So, the lower the discount rate, the less you'll pay for the invoice factoring service. Plus, this is the amount that the invoice factoring company will retain after the customer pays the full value of your invoice.
APR
As you evaluate the best funding arrangement for your business, APR can tell you what you would've paid for those same funds had you gotten a traditional loan. This calculates the funds based on the discount rate and advance rate using an annualized percentage.
The APR for factoring tends to be much higher than a traditional business loan, but you also won't have other outside fees, such as underwriting. Additionally, it can be easier to establish a factoring relationship than a loan because you're essentially using the invoice as collateral with the lender.
Finding the Best Invoice Factoring Terms
Much like any other financial tool or resource, you have to pay close attention to the terms of an invoice factoring relationship to make sure they are favorable for you. Evaluate the invoice factoring terms for a few possible lenders before entering into an agreement with them.
Look for more attractive cash flow solutions for your trucking business? On top of invoice factoring, TAFS offers business loans, fuel discounts, and 1-hour advances. Find out more on growing your business with TAFS!
FAQ
What is a non-recourse factoring company?
A non-recourse factoring company enters into an invoice purchase agreement with companies. And if the customer does not pay the invoice, the company does not have to return the advance or pay off the total invoice value.
What is the difference between recourse factoring and non-recourse factoring?
In recourse factoring, if the customer does not pay the total invoice amount, you must pay the invoice factoring company the value of the invoice. Non-recourse factoring companies do not charge you if your customer does not pay.
Why would a company sell receivables to another company?
Selling receivables can provide a steady cash flow for your business and aid you in avoiding taking out a business loan to cover expenses in case of equipment failure or unexpected business expenses.