Fuel management systems have become extremely popular since they can automate your data and compile it in one central location. It's the perfect way for a fleet to reduce fuel-related expenses and avoid any potential problems that can negatively impact efficiency.
When a fleet isn't operating efficiently, customers and drivers are not happy. Let's look at a few companies that offer excellent fuel management systems for your business.

Featured
Get a near real-time, 360-degree view of your fleet's daily operations, so you can help reduce costs, increase productivity, stay on top of vehicle maintenance, and make the most of every business day.
Quicklook: Best Fuel Management System
Best For Security: FueLoyal
Best For Customer Support: FuelForce
Best For Small Fleets: Verizon Connect
Best For Medium-Sized Fleets: Navistream
Best For Third-Party Integration: FuelerPlus
Best For Fuel Economy Metrics: Fleetio
6 Best Fuel Management System Options
The following is a more in-depth look at the companies mentioned above and the unique offerings of their fuel management system.
FueLoyal
For a fuel management system with an extra layer of security, choose FueLoyal. They offer three package options to fit your fleet's needs. Their system is a combination of hardware and software designed with an anti-theft Smart Fuel Cap that measures the fuel added to the tank and prevents tampering and siphoning. It also provides real-time updates and is easy to install.
Best For: Security
Website: https://www.fueloyal.com/
Designed For: 18-wheelers
Transaction Tracking: Yes
Fuel Efficiency Tracking: Yes
Fuel Processing Methods: Proximity Card
Special Features:
Smart Fuel Cap
Fuel Navigator
Benefits:
Cuts back on fuel theft
Finds lowest-priced gas stations along route
Disadvantages:
Do-it-yourself device installation
Pricing:
Launch: $39 per month per truck, one-time $299 device fee
Optimum: $35 per month per truck, one-time $299 device fee
Quick on Board: $49 per month per truck, no device fee
FuelForce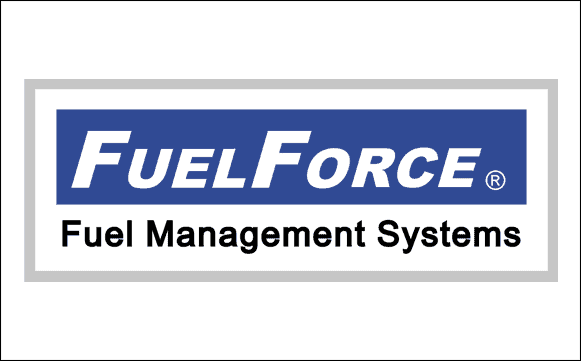 FuelForce has been in the industry for over 35 years and manages to keep up with the competition by offering quality, easy-to-use products. With the most advanced cloud-based system, they make customized reporting simple.
FuelForce is also known for its professional customer support staff, who are always available to help if you need them. They're knowledgeable and able to diagnose and offer solutions for any issues you may have.
Best For: Customer Support
Website: https://www.fuelforce.com/
Designed For: On-site fueling
Transaction Tracking: Yes
Fuel Efficiency Tracking: Yes
Fuel Processing Methods:
Keypad
Proximity card reader
Special Features:
Cloud-based platform
Secure Authorization & Reporting
Ruggedized Hardware
Benefits:
Download and customize reports
Logs transactions with the driver, vehicle, mileage, and hose
Hardware can withstand harsh climate conditions
Disadvantages:
24/7 customer support is an additional cost
Software can be complicated to set up
No free trial
Expensive
Pricing: Inquire for a custom quote
Verizon Connect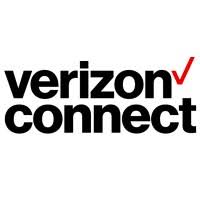 Verizon Connect is a great option to help those with smaller fleets find hidden fuel costs to improve efficiency. The reports allow you to study trends and measure your fleet's performance. You'll quickly be able to reduce fuel consumption to cut back on operational costs with this system.
Best For: Small Fleets
Website: https://www.verizonconnect.com/
Designed For: Budget conscious fleet managers
Transaction Tracking: Yes
Fuel Efficiency Tracking: Yes
Fuel Processing Methods: Proximity Cards
Special Features:
Fuel Transaction Report
Flexible Fuel Card Program
Engine Idling Report
Benefits:
Monitor fuel expenses
Integrates with most trucking fuel cards
Minimize engine wear
Disadvantages:
No free-trial
Long-customer service wait times
Contracted service
Pricing: Inquire for a custom quote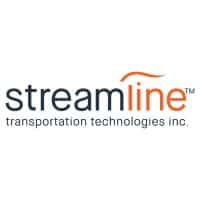 Navistream
Optimized for medium-sized fleet management, Navistream has all the features you need to remain compliant as an electronic logging device (ELD). Stay on top of your fuel consumption with its easy-to-use fuel management system. Even your most technology-challenged drivers will find the interfaces simple to navigate.
Best For: Medium-sized Fleets
Website: https://stti.com/products/navistream/
Designed For: ELD Compliance
Transaction Tracking: Yes
Fuel Efficiency Tracking: Yes
Fuel Processing Methods: Proximity Cards
Special Features:
Detailed diagnostic reporting
Driver performance reports
GPS Tracking
Benefits:
Identify vehicles in need of maintenance
Detect dangerous driving habits
Find excessive idling
Disadvantages:
Occasional software glitches
Pricing: $35 per month per user to start
FuelerPlus

This system allows managers to record dispensed fuel and fuel transferred between tanks. FuelerPlus is compatible with iOS and Android systems, so it can be accessed by drivers on the road no matter what type of mobile phone they use. If you use a third-party system like Gasboy or Phoenix, this system can easily import fuel data to keep all of your information centralized.
Best For: Third-Party Integration
Website: https://www.hcss.com/products/fuel-management-software/
Designed For: Construction Companies
Transaction Tracking: Yes
Fuel Efficiency Tracking: Yes
Fuel Processing Methods:
Special Features:
In-Person Training
Free Trial
Third-Party Integrations
Benefits:
Hands-on learning for software
Test product before buying
Use seamlessly with most third-party fuel management solutions
Disadvantages:
Interface can be confusing
No free trial
Pricing: Inquire for a custom quote
Fleetio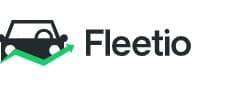 This fuel management system provides everything you need to be proactive and not reactive when it comes to fleet maintenance. It automates your process, so you don't have to worry about entering data manually.
Fleetio's fuel reports optimize the fleet's fuel usage and help you understand the cost per mile for each of your assets. The reports also provide metrics that allow you to recognize any drivers that need to be trained on safer driver habits and efficiency.
Best For: Fuel Economy Metrics
Website: https://www.fleetio.com/
Designed For: Fleets of all sizes
Transaction Tracking: Yes
Fuel Efficiency Tracking: Yes
Fuel Processing Methods: Proximity Cards
Special Features:
Fleetio Go App
Fuel Card Integration
Fuel activity alerts
Benefits:
Allows drivers to log and upload fuel receipts
Automatically import fuel card entries
Receive reports of suspicious fuel activity
Disadvantages:
Interface is busy
Minor software issues
Pricing:
Pro: $5 per month per vehicle, billed annually
Advanced: $7 per month per vehicle, billed annually
Enterprise: Inquire for a custom quote.
What Is a Fuel Management System?
A fuel management system regulates the fleet's fuel consumption and costs. Before automated systems were put in place, fuel data was gathered using pen, paper, and human error. Now, fleets have the ability to collect real-time data and analyze reports to assist with reducing fuel costs and increasing their bottom line.
How Does a Fuel Management System Work?
While not all fuel management systems are identical, there are some basic characteristics used by each one. You'll receive a combination of hardware and software that work together to monitor and control the fleet's fuel consumption.
The hardware may be directly attached to the vehicle or a fueling station. The software then gathers data each time the tank is filled and produces cost-per-mile and other reports needed to improve efficiency and cut fuel costs.
What to Consider With Fuel Management System
There are a few considerations to take into account when choosing the best fuel management system for your fleet. Here are a few of the items that should be at the top of your list.
Costs of System
The fuel management system cost will be based on your fleet's particular needs, the number of vehicles, and the level of automation you're seeking. You may only feel you need a stand-alone system. What is a stand alone fuel management system?
It's a processor that can be programmed to control an engine's fuel aspects. Data is retrieved with a USB stick and reviewed on an Excel spreadsheet. There is no software component to this system.
If you want more, you can use a card lock system where drivers use a key, card, or fob and input odometer readings. The data is then sent to the software for tracking.
Or you may want to control how much fuel is allowed to be dispensed or add a security device. The more technology or detailed reporting you desire, the more add-ons you'll need.
A basic system can cost around $80 per year for a vehicle, while a more advanced system can be as high as $1,200 per year. Each feature add-on cost is different with each company, so it's best to inquire about the features offered and the pricing.
Data Collection
It's important to know how data is collected to maximize the effectiveness of your fuel management system. Fuel is one of the largest expenses for a fleet, and finding a way to cut back on costs will result in huge savings.
Monitoring fuel consumption allows you to quickly identify any activity that is outside the norm. If someone is guilty of fuel theft, you'll know exactly who and when with real-time alerts. You'll also be able to see how efficiently the vehicle is burning fuel and make repairs as needed.
If a driver travels outside of their assigned route, the fuel reports will indicate that through odometer readings and fuel usage. You also have the option of limiting the amount of fuel a specific truck is allowed. Setting parameters ensures the vehicle won't be able to go further than intended.
Idling and driver safety reports are two ways to locate vehicle operators who need more training on saving fuel. Hard accelerations and speeding consume more gas, as does sitting at a loading dock while the truck is running. You'll be able to get ahead of these situations and conserve time as well as money with a detailed fuel management system.
Diagnostic alerts will let you know when it's time for an oil change, so you aren't burning through fuel unnecessarily. Find out what kind of reports the company provides before moving forward.
Additional Features
Sustainability options are an ethical concern in which fleets should consider investing. Many of your customers want to improve their carbon footprint and look for companies implementing greener options. It also shows your customers you're forward-thinking and that you care about the future of your communities.
Fuel tax reporting can be a headache that fuel management systems can alleviate. Those quarterly tax returns made mandatory by the International Fuel Tax Agreement (IFTA) can be part of your automated process. You won't have to worry about inaccuracies due to human error, meaning you can spend more time focused on meeting your fleet's needs.
Customer Support
The company you choose should be able to support you during the installation and repair process. Additionally, what is their response time?
If you're having trouble with equipment, how soon can they get a replacement out to you? How long do you have to wait on hold to speak with someone? All of these are important questions that a good fuel management company can easily answer.
The longer you have to wait, the less efficient your fleet is. Be sure there's a service agreement policy with any relevant procedures listed in writing. If the company gives you a hard time about this, keep searching.
Fuel Management vs Fuel Monitoring
Fuel monitoring focuses on the amount of fuel in the tank at any given time. Fuel management covers more aspects of the fueling process. It tracks the fuel once it leaves the supply tank. That includes who pumped the fuel, which vehicle received it, and how much as well as when the fuel was dispensed.
Fuel Management Systems Are For All Fleet Sizes
The right fuel management system for your fleet will enable you to maximize fuel consumption and minimize theft, idling, and other issues that eat up your fuel costs.
Since fuel is one of the biggest expenses your fleet will have all year, it's important to ensure your vehicles are running efficiently and drivers aren't misusing their time on the road. So, shop around and ask lots of questions to locate a system that is cost-effective and convenient.
FAQ
What Is a Fuel Management Plan?
It's a system that monitors and tracks fuel consumption. 
Why Is Fuel Management Important?
It's important to identify ways to improve fuel efficiency and reduce costs.
What Are Fuel Management Solutions?
They are typically a combination of hardware and software that work in conjunction to monitor your fuel usage.