Whether you are a large company looking for new load boards, or an owner-operator breaking into the business, these free cargo van load boards offer opportunities to build your business. With customized searches, alerts, equipment specifications, and more, you'll be able to find the loads that are the best match with your company's news.
Extra features like rate calculators, job comparisons, and fuel and calculators ensure that you are earning the maximum from every load. These free load boards mean there are no limits – join all seven, set up alerts, and get access to the best loads from today.

Featured
One load board. Unlimited opportunities! Truckstop Load Board Pro gives you freedom, flexibility, and control to run your business your way.
Quicklook: Best Free Cargo Van Load Boards
Best For Owner-Operators: Trulos
Best For Large Companies: Direct Freight
Best For Alerts and Customized Searches: NextLOAD
Best For Community and Building Groups: Trucking Planet
Best For Networking: Freight Finder
Best For All Load Sizes: Trucker Path
Best For New Owner-Operators: Landstar
7 Best Free Cargo Van Load Boards Options
If you're ready to get started with a free cargo van load board, these options are all solid, reliable choices.
Trulos

Trulos is a free load board that offers premium features. Trulos has ultra-fast search features and allows users to search by zip code for local results. Work directly with shippers and freight brokers. Get freight forecasts to calculate fuel usage for routes.
Best For: Owner-operators
Website: https://www.trulos.com/
Services:
Free load boards
Rates
Mileage calculator
Customizable search
Special Features:
Live freight rates
Routing tools
Fast search
Benefits:
Elevation-efficient freight fuel estimates
No signup required
Work directly with shippers
Disadvantages:
Direct Freight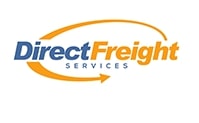 Direct Freight offers one of the most impressive suites of reports and features. For companies looking to track shipping with the best tools, Direct Freight is an excellent choice. The app was recently updated and it's easy to use.
Best For: Large companies
Website: https://www.directfreight.com/home/
App: Available on Apple and Google Play
Services:
Free load board with many features
Custom routing
Premium features may require paid subscription
Special Features:
Profit calculator
Interactive load maps
Benefits:
Search within a specified radius
Improved load filtering
Text alerts
Disadvantages:
Insurance issues in some cases
No guaranteed quotes
Many premium features require paid subscription
NextLOAD

NextLOAD is a completely free load board that allows shippers and brokers to post loads for free. Select loads that are most relevant with their customized search features including keywords, distance, company, rate, and more. NextLOAD also offers automatic alerts of loads that meet your search criteria.
Best For: Alerts and customized searches
Website: https://www.nextload.com/
Services:
Free load board
Notifications and filtering
Special Features:
Customizable searches for keywords, companies, and load type
Offer fuel cards for fuel savings
Benefits:
See the most relevant search results
Expired listings removed daily
Notifications of new search matches
Easy to get get more loads you want
Disadvantages:
Trucking Planet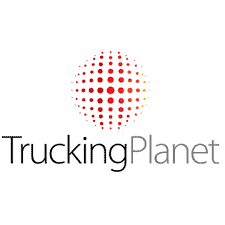 Trucking planet is a no-frills load board that allows users to join groups, pick up regular shipping routes, post classifieds, and more. Trucking Planet is more than a load board. It is a trucking community. With over 20,000 followers on social media, Trucking Planet can help you connect with the best loads within their community.
Best For: Community, groups, and building mailing lists
Website: http://truckingplanet.com/loadboard/
Services:
A premium load board
Offers more choice than any other industry website
Special Features:
Groups
Create mailing lists with a premium subscription
Benefits:
Get listed as a cargo van carrier for free
Search shipper databases
Post your van and regular preferred routes
Disadvantages:
No app available
Many premium services require paid subscription
Freight Finder

Freight finder lets carriers search their free freight boards. In addition, browse their industry directory for networking opportunities. Freight Finder partners with DAT Express, DAT Power, and TruckersEdge to provide some of the best load boards in the industry.
Best For: Networking
Website: https://www.freightfinder.com/
App:
Services:
Freight board with customizable search options
Access to an industry database
Special Features:
Browse the industry directory
Customized searches within the industry
Benefits:
Excellent app
Partnered with DAT solutions and TruckersEdge
Offers a wide range of features
Disadvantages:
Complaints of search options not being customizable enough
Trucker Path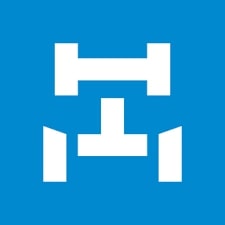 The Trucker Path load board gives users access to over 150,000 loads daily. At the time of this writing, there were over 142,000 cargo van loads listed with Trucker Path. Their carrier tool kit gives carriers essential information to successfully negotiate for the best rates on loads.
Best For: All size loads
Website: https://truckerpath.com/truckloads/free-load-board/
App: Available on Apple and Google Play
Services:
A large load board with excellent apps
Offers features for fleets of all sizes
Special Features:
Carrier tools:

ELD compliance
Over-the-road maps
Benefits:
Dispatch service for fleets
Driver community for real-time road information
Fleet management solutions with paid subscription
Disadvantages:
Complaints of issues with the app
Instances of charges for the whole year after free 7-day trial
Landstar

Landstar allows carriers to search loads, set alerts, and communicate with shippers. Scan documents, update load status and more. The load status feature allows carriers to regularly update their status with shippers. Landstar works exclusively with owner-operators.
Best For: New owner-operators
Website: https://www.landstaronline.com/loadspublic
App: Available on Apple and Google Play
Services: A no-frills load board for carriers of all sizes
Special Features:
All loads are part of the Landstar network
Securement training is offered for career advancement
Benefits:
Access to thousands of loads
Build a new business with Landstar's reputations
Load alerts to get the best loads
Disadvantages:
The most basic of the load boards on this list
Could improve the user interface
Landstar takes 35% of posted load rate
No app
Is a Cargo Van Load Board Different From Regular Load Boards?
A cargo van load board is similar to a regular load board. Many regular load boards allow users to search by vehicle type and include options for cargo vans. Whether you search on a dedicated cargo van load board or a regular load board, you should be able to find many cargo van load opportunities nearby.
How Do Cargo Van Load Boards Work?
Cargo van load boards work by allowing users, including shippers or brokers, to post loads. In turn, carriers can select or bid on loads. Many load boards also allow carriers to post empty routes or partial vans to get additional loads.
Once a load is selected, information about the pickup is sent to the carrier. In most cases, the carrier is required to complete the delivery within a specified delivery time and send updates at set intervals. Carriers will also be given delivery instructions they must follow.
How To Find the Right Cargo Van Load Board
If you're ready to start finding loads, you'll want to find the right cargo van load board for your company. Here are things to consider when searching for the best load board.
Equipment
When searching for loads, be sure to specify what kind of equipment is required. Do you need a refrigerated van or is a regular van fine? Is the cargo delicate? Consider how best to transport goods with the correct equipment. If your van offers special equipment, be sure to list this with any postings you create.
Comparisons
Within a load board, you'll want to compare jobs and find out which is worth taking. Load boards offer features like payment calculator, route calculators with elevation, and fuel estimates. Compare not only the rate per mile, but also the total income for the time the load requires.
Competition
Load boards are not private. They are open to all drivers that are trying to get the job just as you are. This is especially true of free load boards. For this reason, consider joining several cargo van load boards and setting alerts to get the best opportunities. You can also join some of the smaller load boards because fewer users is less competition per load.
Payment
Just because a load is listed doesn't mean the payment may not always be worth it. That's why you need to compare payments. Think about what you have been paid for the same jobs previously and calculate total income per job, per week, or per month.
This can ensure that you are able to make a liveable wage with the jobs you select. Different cargo van load boards have different payment policies. Check that they will work with your business needs.
Real-Time Updates
You need to be able to keep up with updates in real time. Being too late to a listing can cost you a job.
Choose a load board that not only offers real-time updates, but also sends alerts for new jobs that meet your search criteria. Regular alerts and consistent updates are essential to stay on top of job opportunities.
Cargo Van Load Boards Final Tips
If you're ready to start searching load boards, you'll find there are more opportunities than ever for cargo vans. Customizes searches with specific preferred load types, routes, and even fill half loads. Set up alerts on several load boards to maximize opportunities.
New apps, improved user interface, and other features are making cargo van load boards easier than ever before to compare jobs, maximize profits, and build a business with cargo van loads.
FAQ
How Do I Choose a Load Board?
Choose a load board based on other user reviews, and the shippers' ratings or freight broker's ratings. You'll also want to consider the type of loads posted and the total number of available loads in your area. Choose a Cargo van load board that allows you to search for your specific equipment and set new load alerts. 

How Do You Pick Loads Off a Load Board?
How you pick loads off a load board will vary by board. Most will require you to be a verified user. Once registered, you can start communicating with shippers. Some loads will allow you to select them directly, while others will require bidding. 

How Can I Find a Cargo Van Load Board Broker?
You can find a cargo van load board broker on any of the load boards listed here. Consider networking options and industry searches on Freight Finder to connect with van load board brokers.