If you are planning a big move, a cross country shipping company can help. These companies deliver cars across the United States, allowing you to save several days on the road. You can hop on a plane in California and get to New York in approximately five hours. Driving the same distance would take nearly two days. Cross country car shipping companies save time, but which one should you trust with your vehicle? Our list of the best cross country car shipping companies reveals some of the top choices.

Featured
Choose the most reliable shipping company for your next car move. Light RFP's account executives and car carriers deliver the highest quality service from start to finish.
Quicklook: Best Cross Country Car Shipping Companies
Best For Dedicated Transport Coordinator: Ship A Car
Best For Carrier Network: Montway Auto Transport
Best For Affordable Prices: AmeriFreight
Best For Price Lock: Sherpa Auto Transport
Best For Instant Quoting: American Auto Shipping
Best For Non-standard Vehicle Shipping: Easy Auto Ship
Best For Interacting with your personal driver: uShip
7 Best Cross Country Car Shipping Companies
The best car shipping companies get your car to the right location within a reasonable time frame. These companies are worth considering for your car shipment.
ShipACar

ShipACar transports cars, motorcycles, trucks, and other vehicles across the nation. The cross country car shipper has served over 50,000 customers. The shipper serves individuals and businesses.
Best For: Dedicated Transport Coordinator
Insurance Coverage: Yes
International Shipping: No
BBB Score: A+
Benefits:
No upfront deposit requirement
Ships various vehicles, including golf cars, exotic automobiles, and yachts
Military discounts
Dedicated transport coordinator
Disadvantages:
Phone support is not 24 hours
No international shipping
Montway Auto Transport

Montway Auto Transport has a network of over 15,000 auto carriers spread across the United States. The company vets carriers before letting them ship vehicles. The company works beyond 9-to-5 and has dedicated advisors who strive to achieve maximum customer satisfaction. The company has helped over 600,000 customers with their vehicle shipments.
Best For: Carrier Network
Insurance Coverage: Yes
International Shipping: Yes
BBB Score: A+
Benefits:
No upfront payment
A dedicated advisor answers your questions and monitors your shipment
Up to $250,000 in cargo insurance protection
Disadvantages:
$199 cancellation fee
Pricing can change from the quote
AmeriFreight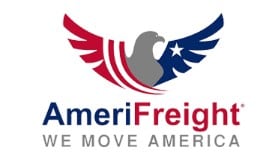 AmeriFreight has been delivering vehicles across the United States since 2004. AmeriFreight offers affordable prices without sacrificing quality shipping. The company has a separate list of drivers who do not meet their vetting requirements to ensure customers only get paired with the best carriers.
Best For: Affordable Prices
Insurance Coverage: Yes
International Shipping: No
BBB Score: A+
Benefits:
Gap coverage up to $2,000
Carrier vetting
Guaranteed pricing
Disadvantages:
No international shipping
No GPS tracking
Not available 24/7 to handle calls
Sherpa Auto Transport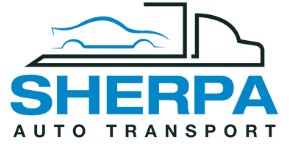 Sherpa Auto Transport discovers accurate prices for customers and doesn't have surprise price bumps because of their price lock guarantee. The company ships thousands of vehicles each year and prides itself in customer service. The company's name, Sherpa, is a nod to Tibetan guides that helped climbers up Mount Everest and other challenging mountains. Car shipping has its challenges, and Sherpa can steer your automobile to the finish line.
Best For: Price Lock
Insurance Coverage: Yes
International Shipping: No
BBB Score: A+
Benefits:
Price lock
Reliable customer service
Complementary car wash
Disadvantages:
No terminal-to-terminal shipping option
No instant quotes
American Auto Shipping

American Auto Shipping delivers vehicles to all 50 states and offers guaranteed pricing. Some cross country shipping companies increase the final price from the initial quote, but American Auto Shipping gives you the same rate. The company has an auto transport calculator that lets you see the cost of shipping your vehicle within 30 seconds.
Best For: Instant Quoting
Insurance Coverage: Yes
International Shipping: No
BBB Score: A+
Benefits:
Guaranteed prices
$500 damage-free guarantee
Get an instant quote
Disadvantages:
High quotes
No international shipping
Easy Auto Ship

Easy Auto Ship is a top auto transport firm that ships privately owned vehicles. You can ship a car, motorcycle, ATV, and other non-standard vehicles with them. The company also transports heavy equipment throughout all 50 U.S. states and internationally as well. Many well-known companies like Classic Cars and Hemmings use Easy Auto Ship's instant quoting technology for their websites.
Best For: Non-standard Vehicle Shipping
Insurance Coverage: Yes
International Shipping: Yes
BBB Score: A+
Benefits:
Affordable prices
Non-standard vehicle shipping
International shipping
Disadvantages:
No mobile app
Guaranteed shipping dates cost extra
No GPS tracking
uShip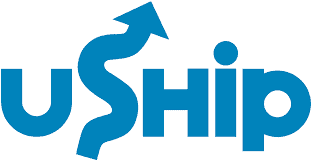 uShip is an online marketplace that lets you interact with freight carriers and drivers. This dynamic gets you closer to the person who will deliver your vehicle instead of talking with a gatekeeper. uShip provides GPS tracking so you can receive updates on your vehicle's location. The Austin-based company is approaching its 20-year anniversary. The company launched in 2003.
Best For: Interacting with your personal driver
Insurance Coverage: Yes
International Shipping: Yes
BBB Score: A+
Benefits:
You can vet drivers by looking at their profiles
Easier interaction with the shipper
Wider insurance coverage
Disadvantages:
Slow customer service
No price locks
Simplify Your Move With Cross Country Vehicle Shipping
A cross country vehicle shipper can transport your vehicle to your new destination. Shipping a car cross country can simplify moving to a new home or taking an extended vacation. These top cross country shipping companies serve as an excellent starting point for your search for an optimal shipper that fulfills your needs.
FAQ
What Is the Cheapest Way to Ship Cross Country?
Researching several choices and using open transport instead of enclosed is a cheaper way to ship your vehicle cross country. An enclosed trailer costs more for storage but offers extra protection from weather and other elements. 
Is It Worth It To Ship a Car Across the Country?
Shipping a car across the country can save you a lot of time if you don't want to make the drive. If you plan to stay at the destination for an extended amount of time, shipping a car can be cheaper than getting a rental.
How Long Does Cross Country Shipping Take?
Most cross country shipments of 500-2,000 miles take 2-7 days. The further the distance, the more likely it will take seven days to receive your vehicle.
Sign up for a FreightWaves e-newsletter to stay informed of all news and trends impacting supply chain careers and operations.