Before you can legally run a successful trucking company, you need to have some sort of commercial trucking insurance. This is necessary because it not only will help you cover any damages to yourself but any damages that may be caused to others as well.
And if you find the right company, they might even work with you to improve your safety overall, which can reduce your insurance payments. The best commercial truck insurance company isn't just about meeting a regulation. It's about protecting yourself and those around you, too.
Featured
TAP connects carriers to trusted partners and services helping them run a successful trucking company. We are the premier one-stop-shop consulting firm, partnered with Cornerstone Insurance Services, specializing in commercial trucking insurance.
Quicklook: Best Commercial Truck Insurance Companies
5 Best Commercial Truck Insurance Companies
Take this opportunity to read about some of the best commercial truck insurance companies and what they have to offer. Each company excels in its own ways, and today, you can learn more about what to look for when choosing the best truck insurance companies for your business.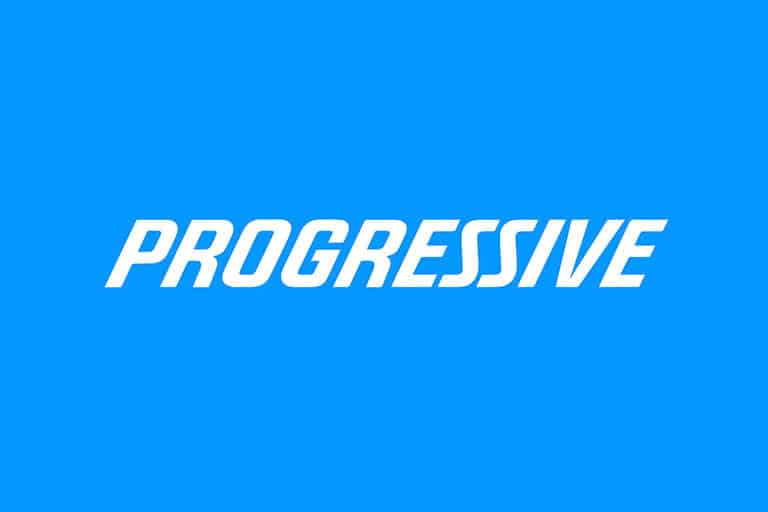 Progressive
In addition to being well-known as a popular personal insurance provider, Progressive offers insurance plans for commercial truck drivers and businesses alike. Progressive will help you create a customized plan that covers you in all the right ways. Plus, Progressive will make sure you don't pay for anything you don't need.
Best For: Overall coverage
Trucks Covered:
Passenger vehicles
Cargo vans, pickup trucks, and utility trucks
Food trucks
Large trucks

Dump trucks
Tractor trailers

Trailers
Coverage Options:
Liability
Physical damage
Medical payments
Uninsured motorist coverage
Hired auto insurance
Non-owned coverage
Special Features:
Your custom commercial insurance quote is free.
They work with you to find a plan that fits your budget.
Benefits:
Coverage in all 50 states
Built for your budget policies
Covers trailers and vehicles alike
Disadvantages:
Limited fleet size
Has a large customer base
Limited customer service
Pricing: Call or go to their website to request a custom quote
State Farm
State Farm is a great choice if you want to work directly with an insurance provider rather than look at a screen. During the entire process, you'll be speaking directly with a State Farm agent to help you find the best coverage for your business. State Farm works with you to help you get the best coverage for your truck or fleet, all while staying within your budget.
Best For: Customer service
Trucks Covered:
Pickup
Box trucks
Tractor trailers
And more!
Coverage Options:
Liability
Personal injury and medical payments
Collision coverage
Comprehensive coverage
Uninsured or underinsured motorists
Special Features:
One-to-one interactions with an agent
High satisfaction ratings
Benefits:
Coverage in all 50 states
Single truck or fleet coverage
Covers more than just trucks and trailers
Disadvantages:
No online quotes available
Limited online information and descriptions
Pricing: Call or go to their website to request a custom quote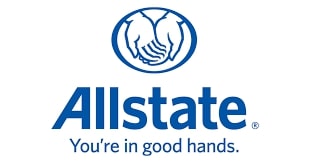 Allstate
Allstate excels in the world of personalization. Rather than having a new person look at your file each time you call Allstate, you'll be connected with the same agent time and time again to make sure the person you speak with knows everything they need to know about your business. While you will likely end up paying higher premiums for this type of personalized assistance, it's worth it because it can save you a lot of time.
Best For: Personal connection
Trucks Covered: In order to find out what types of vehicles Allstate covers, you will need to reach out to obtain a quote.
Coverage Options:
Liability coverage
Collision coverage
Comprehensive coverage
Uninsured and underinsured motorists
Rental car coverage
Special Features:
Personal connections and individualized attention
Assistance with paying for rental vehicles while yours is in the shop
Benefits:
You can fill out your information online or connect with an agent directly.
Many additional coverage add-ons are available.
Disadvantages:
A limited amount of information is available prior to obtaining a quote.
Allstate charges higher premiums than its competitors.
Not every Allstate plan is available nationwide.
Pricing: Call or go to their website to request a custom quote

Sentry
Sentry is an experienced insurance provider that is built to work with different business types while giving business owners serious peace of mind. Sentry will connect you with agents who are experienced in your industry to ensure that nothing is missed or overlooked during your time with them.
Best For: Single truck insurance
Trucks Covered: All types
Coverage Options:
Commercial auto liability
Physical damage
Motor truck cargo
Non-trucking liability
General liability
Cyber liability
Special Features:
Sentry is a smaller company that works best with smaller businesses.
Benefits:
Flexible coverage options
Perfect for owner-operators
No outsourcing claims
Disadvantages:
Sentry is one of the smallest insurance companies out there.
Not much information is available about Sentry online.
Pricing: Call or go to their website to request a custom quote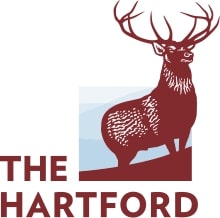 The Hartford
The Hartford is an insurance company that has been around since the early 1800s and has no plan of going anywhere. When a company has been around for that long and is still known for providing high-quality coverage to their customers, then you know they are doing something right. While there are many insurance options for single-vehicle owners, you will find that the plans and coverage options offered by Hartford are better suited for fleets.
Best For: Fleet policies
Trucks Covered: Any vehicle used for business purposes
Coverage Options: They create custom insurance plans to fit your needs.
Special Features:
They offer complimentary personalized plans.
Hartford is always recommending strategies to improve your team's safety.
Benefits:
Custom plans for each customer
Connected with a real person
Over 200 years of experience
Covers more vehicles types than most providers
Disadvantages:
No online quotes
Few options are available for single-vehicle owners
Pricing: Call or go to their website to request a custom quote
What is Commercial Truck Insurance?
Commercial truck insurance is like car insurance, except it covers more areas of liability and protects drivers against a wide array of potential damage. Commercial truck insurance is how business owners insure every vehicle and trailer in their fleets.
How Does Commercial Truck Insurance Work?
As with any other insurance policy, you will need to make monthly payments so that your insurance company knows that you have a way to pay them back in the event of sudden catastrophic incidents or accidents. Commercial truck insurance differs from other types of insurance in that there are more requirements from the government in terms of what your policies must cover.
What To Consider With Commercial Truck Insurance
In order to gain a better understanding of what to consider when shopping around for a commercial truck insurance company, here are some suggestions!
Trucks Covered
When choosing a commercial truck insurance company, it is important that they can legally ensure the vehicles your company drives and operates. It sounds simple enough, but it is important to know right out of the gate if they provide insurance for the vehicles that may be for your transportation management system. Otherwise, you'll end up wasting your time looking through quotes when the company cannot offer you an insurance plan in the first place.
Coverage Options
The purposes behind your vehicles and trailers will determine what type of coverage you need. If you are only making local deliveries, you would not need to pay for coverage that is designed to help with high mileage drivers or international coverage. It's all about having the right tool for the right job.
Deductibles
While you are making monthly payments, you will still need to reach deductibles when your vehicles require servicing. When choosing your insurance company, make sure you know what your deductible would be with each plan. Sometimes, paying a little more each month will pay off in exchange for low deductibles.
Monthly Premiums
You need to be able to afford your insurance on a month-to-month basis. Those payments are known as your insurance premium, and the price of your premium will vary depending on which insurance company you choose. In order to make sure you get the best premium possible, speak with multiple insurance companies and compare their pricces.
Company's Financial Standing
The whole point of an insurance company is to protect you in the aftermath of accidents and insure you against the cost of damages. While you are making monthly payments in good faith, you need to know that they can support you in the event that you do need them. This is why smaller insurance companies can be risky because they do not have the financial backing of a larger insurance company, like Progressive and Allstate.
Policy Limit
A policy limit is the largest amount of money that your insurance company will pay out for each type of claim you have in your policy. This is important to understand because you need to know that your insurance provider will be able to cover the costs of the repairs if your vehicles are damaged. It is always a good idea to know the costs of replacements and repairs for the vehicles in your fleet so that you can compare those costs to your policy limit.
Company's Reputation
Reputation is everything, especially when it comes to insurance. If an insurance company is known for not paying out claims and dragging along the process instead, then they will cause your trucks to stay off the road for longer than necessary. As such, they will not be a good option for you to work with as their practices are not in the best interest of your business.
What Does Commercial Truck Insurance Cover?
Commercial truck insurance covers any and all business-owned vehicles. The primary types of coverage that you will find under commercial truck insurance include auto liability, collision coverage, comprehensive coverage, and uninsured motorist coverage.
For starters, auto liability covers legal costs and medical expenses for injured parties. Collision coverage makes it possible for you to fix your vehicle in the event of an accident.
Comprehensive coverage is designed to salvage damaged or stolen items as a result of theft. Last but not least, uninsured motorist coverage protects you in the event that someone without insurance harms you or anyone in your vehicle.
What Doesn't Commercial Truck Insurance Cover?
Commercial truck insurance will not cover any vehicles that are not owned or used by the business. Even if you are using a personal vehicle for business purposes, you are still not going to be covered under commercial truck insurance.
Capitalizing on Commercial Truck Insurance
If you have any sort of vehicle that you utilize for commercial purposes, you need to have an insurance policy that is separate from the insurance policies for your personal vehicles. There are advantages to this requirement, especially when it comes to your taxes.
Commercial truck insurance is as much of a business expense as anything else, and to an extent, you can use your insurance premium as a tax deduction every year, too. So, not only will you meet your requirements for insurance, but you'll also make your taxes more affordable in the long run as well.
To keep yourself in the loop about all-things trucking and transportation, sign up for the FreightWaves e-newsletter subscription today!
FAQs
Who has the best commercial truck insurance?
This is rather subjective in terms of what type of truck insurance you need and what you need insurance for. In terms of overall use, Progressive is one of the best choices, but for single-truck insurance designed for an owner-operator, Sentry is a better choice. So, it really depends.
How much does commercial truck insurance cost?
There are many different factors that can influence how much a monthly or yearly insurance payment is going to be, including your geographical location, driving history, the truck itself, and so much more. If you are an owner-operator you will likely be expected to pay upwards of $9,000 per year for commercial truck insurance.
Which state has the cheapest commercial truck insurance?
The cost of your insurance policy will change whether or not you have done a USDOT filing, but according to CoverWallet, the five cheapest states in terms of commercial truck insurance as of 2016 include Mississippi, Wyoming, Iowa, Nebraska, and Idaho.