Are you a cargo van driver looking for the best loads to carry? Cargo van load boards make finding loads easier so that you can spend more time on the road. Additionally, by connecting shippers with carriers, load boards can help increase your income at an affordable monthly rate. To learn more about the benefits of cargo van load boards check out our six best options in this guide.

Featured
One load board. Unlimited opportunities! Truckstop Load Board Pro gives you freedom, flexibility, and control to run your business your way.
Quicklook: Best Cargo Van Load Boards
Best For Biggest Load Board: Truckstop
Best For Real-Time Searching: DAT
Best For Custom Alerts: Direct Freight
Best For Low-Cost: 123Loadboard
Best For Invoicing: Comfreight
Best For No Negotiations: Uber Freight
6 Best Cargo Van Load Board Options
To find suitable loads while also getting paid quality rates, these are the six best cargo van load boards.

Truckstop
Truckstop makes it easy for cargo van carriers to find reputable, high-quality loads. As the first online load board site debuting 25 years ago, Truckstop continues to help connect carriers and shippers. With over 80 million annual loads, Truckstop is a one-stop load board for all cargo van loads, including local, long haul, and hotshot cargo van jobs. As an added bonus, their pricing tiers allow you to find the best option for your business. 
Best For: Biggest Load Board
Website: Truckstop
App:
Job Types
Special Features:
Factoring Helps You Get Paid Faster
Top-of-the-Line Tech Keeps Paperwork to a Minimum
Benefits:
Numerous Training Options to Choose From
User Friendly
Various Ways to Search
Top-Rated Load Board
Disadvantages:
Top Features are Only Part of the Pro Plan
Some Loads are Posted Without Weight
Pricing: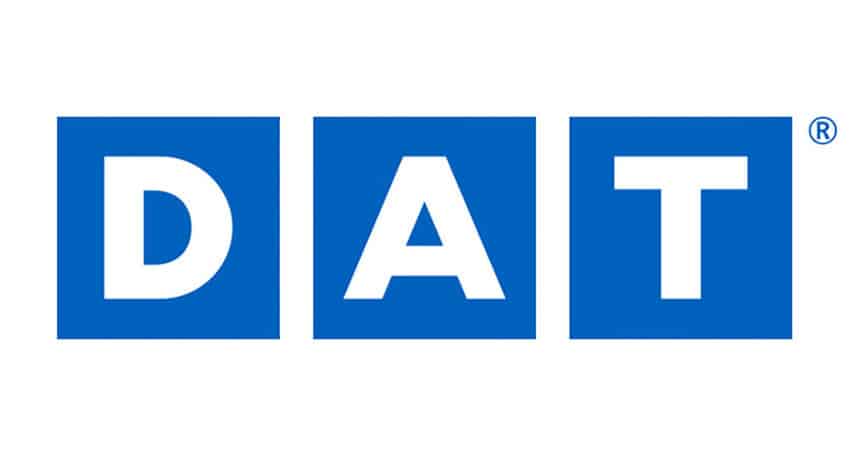 DAT
Nobody wants to waste time chasing dead leads, especially when seconds can be the difference between closing a deal or losing it. This makes the DAT cargo van load board real-time updates crucial. Offering the fastest load board service, and only verified reliable transportation professionals, DAT is a shipper and carrier's dream tool. In addition, DAT Assurance guarantees payment, so if a shipper doesn't pay you for the load, DAT will resolve the conflict and pay you directly.
Best For: Real-Time Searching
Job Types
Special Features:
Impressive Network of Brokers
DAT iQ has Real-Time Insights
Benefits:
Ability to See Other Carriers' Bids to Stay Competitive
Broker Insights include Reviews, Credit Scores, and More
Easy-to-Use Platform
Hundreds of Millions of Loads Annually
Disadvantages:
Higher Priced than Other Options
Occasional Billing Issues
Pricing:
DAT Standard: $40 per month
DAT Enhanced: $75 per month
DAT Professional: $125 per month
DAT Power Select: $170 per month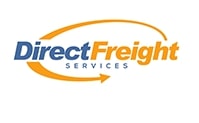 Direct Freight
Direct Freight may be right for you if you're looking for a customized cargo van load board experience. Packed with features like custom alert scheduling, an easy-to-use filtering system, and even weather alerts about your routes, Direct Freight is more than just a load board. As an affordable option, Direct Freight's cargo van load board offers unlimited search, making it an excellent choice for owner-operators.
Best For: Custom Alerts
Job Types
Special Features:
Full Credit Reports on Brokers
Text Alerts
Benefits:
Affordable Load Board
15-Day Free Trial Before Monthly Subscription
Filtering Options
Disadvantages:
Quotes Not Guaranteed
Reports of Occasional Insurance Issues
Pricing:
One Plan Available
$34.95 per month

123Loadboards
With over 50 million loads posted annually, 123Loadboard makes it easy to find quality cargo van loads. With integrated features such as load planning and a route helper, 123Loadboards helps you earn more per mile while reducing dead miles. 123Loadboard also allows carriers to check the credit status of potential clients and view industry rates to better negotiate fair pay.
Best For: Low-Cost
Job Types
Special Features:
10-Day Free Trial
Packed Toolset, including Quick Pay and Load Planner
Benefits:
Affordable Platform
Simple to Use
Web and Mobile Platform
Rate Check to Negotiate the Best Offer
Disadvantages:
PC Version is Not as User-Friendly as the App
Missing Certain Filtering Options Compared to Other Apps
Pricing:
Standard: $35 per month
Premium: $45 per month
Premium Plus: $55 per month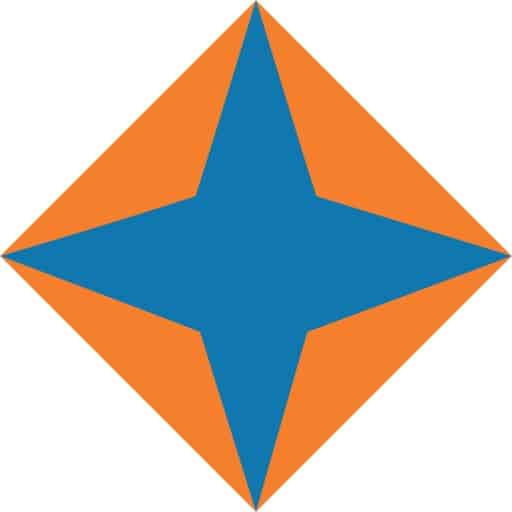 Comfreight
Comfreight understands that finding high-quality cargo van loads is only part of the equation. Their advanced freight technology combines digital factoring and invoicing with an online load board, to get paid in a timely manner. With Comfreight's HaulPay load board system, you can manage complex payment scenarios by adding digital documents and photos to easily invoice your clients immediately after you've delivered the load.
Best For: Invoicing
Website: Comfreight
App:
Job Types
Special Features:
Customized Payment Options Between Same-Day or 1-Day Payments
Invoicing with Digital Docs and Photographs
Benefits:
Market Rate Data Trends
Easy-to-Use Platform
Excellent Customer Service
Disadvantages:
No Transparent Pricing Online
Not as Well-Known as Other Options
Pricing:
Plans Start at $25 per month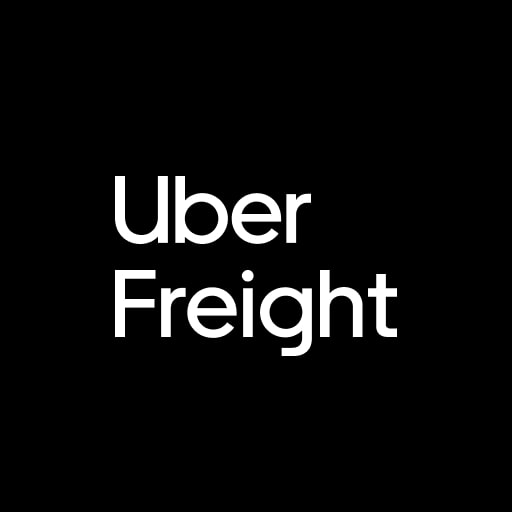 Uber Freight
Uber technology revolutionized the way people used transportation, now Uber Freight is doing the same for the freight industry. Their easy-to-use app is designed to connect shippers with carriers clearly and transparently. In addition to its simplicity of use, there is no negotiating when using Uber Freight. The price posted for a load is what you'll get paid. This removed the back and forth negotiation carriers normally deal with and allows you to pick the loads priced to your liking.
Best For: No Negotiations
Website: Uber Freight
App:
Job Types
Special Features:
The Price You See is the Price You Get
Last-Minute Loads Available
Benefits:
Reputable Brand
Instant Booking
User-Friendly
Fair Pricing
Disadvantages:
Details are Lacking from Shipping Information
Pricing is Higher than Other Options
Pricing:
Free To Use, App Fees May Apply
Free vs Paid Load Boards
The main difference between free cargo van load boards is the cost. With a free load board, there are no monthly fees like with a paid load board. However, free load boards often limit the number of searches you can make or even post far less favorable loads. 
Despite costing more initially, paid load boards can help you save time searching for jobs and chasing dead ends. Time is money in trucking, and the more time you spend searching for the next load, the less you spend on the road carrying high-value loads.
Advantages of Freight Carrier Load Boards
Are you still wondering if using a load board is right for you? Here are some benefits to using cargo van load boards for carriers.
Finding Jobs
Whether you use them to find all your loads or to fill in the gaps, load boards help you stay constantly moving freight. You can easily bid on jobs and secure high-quality loads without establishing relationships with shippers upfront.
Networking
Many carriers start long-term relationships with shippers they first connect with through a load board shipment. If a client is impressed with you, they may offer you more frequent loads leading to stable recurring work.
Cost vs Income
While most load boards have a monthly cost, they are a valuable investment for your earning potential. Cargo van load boards make securing suitable loads easy and efficient, so you waste less time searching for jobs.
Reviews
Most load boards allow drivers to review shippers they have worked with. This feature offers valuable transparency to future carriers so you can avoid working with low-quality shippers.
Real-Time Updates
Trucking is an around-the-clock industry, and real-time updates are essential to avoid wasting time. Paid load board jobs are typically updated in real-time, so you can spot new jobs as soon as they're posted.
Load Boards for Cargo Van Drivers
Whether you own or lease a cargo van, load boards can help secure appropriate high-quality loads. From local deliveries to hotshot cargo van jobs, these load boards offer plenty of opportunities for cargo van drivers to grow their business. For tips on how to maximize profits from load board bookings, read How to Make Money Using a Load Board.
Sign up for a FreightWaves e-newsletter subscription to stay informed of technological and economic developments in supply chain transport, including the latest load board innovations and news.
FAQ
How Do I Find Cargo Van Bookings on Load Boards?
Cargo vans are small yet versatile commercial vehicles for delivering goods. If you drive a cargo van, you can filter by vehicle type to find suitable loads on a load board. 

Can I Use a Cargo Van for DAT Load Board?
DAT is an excellent choice for cargo van drivers looking for a load board. 

How Can I Make Money With My Cargo Van?
You can earn money with your cargo van by delivering loads for shippers found on load boards or elsewhere.