The best bulk load boards provide a steady stream of work for drivers and a practical solution for shippers looking to move large quantities of bulk goods. Bulk load boards cover the continental U.S., with some extending throughout North America. Some promise to help you find a load within minutes whether you're a shipper or a carrier. Bulk loading moves entire industries, with products like grains, minerals, ore, oils and gas regularly shipped as bulk loads. Read on for the best bulk load boards. 

Featured
One load board. Unlimited opportunities! Truckstop Load Board Pro gives you freedom, flexibility, and control to run your business your way.
Quicklook: Best Bulk Load Boards
Best for Variety of Freight Loads: Truckstop
Best for Dedicated Bulk Load Boards: DAT Freight & Analytics
Best for Community Support: Bulkloads
Best for Sustainable Shipping: Convoy
Best for Free Load Boards: Direct Freight Services
5 Best Bulk Load Board Options
The best bulk load boards provide a variety of services for all types of bulk commodities for both shippers and carriers. Below are five boards to find freight loads that offer variety, sustainability and free options.

Truckstop
Truckstop is one of the leading load boards that offers better loads and faster pay for truckers. It goes beyond traditional load booking to offer better-negotiated rates, paperwork management and instant load bookings. 
Location: New Plymouth, Idaho, with operations throughout the U.S.
Website: https://truckstop.com
Services:
Load boards
Transportation management system (TMS) analysis
Insurance
Rate analysis
Over 100,000 live active loads
Special features:
Exceptional data
A wide range of verified brokers
Broker information, including credit ratings, pay history and stamps of approval
Benefits:
Carrier monitoring
Rate insights
Rate analysis
Market insights
Integrated app
Disadvantage:
 You can only access multi trips with the higher subscription.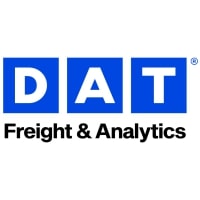 Pricing: $39 to $149 a month.
DAT Freight & Analytics
DAT Freight & Analytics offers freight and analytics services, including bulk load boards. It is the largest load-board network in the industry. It is a regular supplier of bulk loads with the best rates on bulk loads. DAT is regularly the first choice for carriers of all sizes. It is a fast freight finder that offers a unique tool to help find higher-paying routes. 
Location: Denver with operations throughout the U.S.
Website: https://www.dat.com/solutions/bulk-load-board
Services:
Live load boards
Unlimited search and post
Mobile app
Mileage and routing information
Broker credit information
Average lane rates
Call to post and search
Special features:
Find companies most active on your routes and lanes
DAT One mobile combines 15 apps into one fast and easy set of tools to find and book loads, plan and optimize trips and get paid in as little as 24 hours.
Benefits:
Find the largest sources of capacity
Find carriers on the most important lanes for your business
Dedicated bulk boards
Disadvantage:
Many premium services require a higher fee subscription.
Pricing: $45 to $295 a month

Bulkloads
Bulkloads is a load-matching, payment and technology solution for freight loads that serves the bulk trucking industry. With thousands of brokers, shippers and bulk freight truckers using the boards daily, Bulkloads has become a trusted resource for loads, insurance and classified ads.
Location: Springfield, Missouri, with operations throughout the U.S.
Website: https://www.bulkloads.com/
Services:
Over 36,750 loads available
Grain, aggregate and liquid loads
Load matching for bulk trucking
Payment solutions for bulk trucking
Technology solutions for bulk trucking
Community-driven load boards
Special features:
Integrated app
Daily load email
Benefits:
$13.1 billion worth of commodities moved in 2022
A network of thousands of bulk freight truckers, shippers and brokers
Disadvantages:
Smaller network than the others on the list
Mostly covers the Midwest
Pricing: Free but some premium features may have additional fees

Convoy
Convoy is a large shipping network that focuses on moving freight more efficiently while eliminating carbon waste and improving carriers' lives. It has saved over 9.5 million pounds of carbon emissions while also providing some of the best bulk shipping solutions. It regularly transports freight loads for leading companies nationwide while offering flexible shipping solutions and uncompromised quality. 
Location: Seattle with operations throughout the U.S.
Website: https://convoy.com/
Services:
Flexible bulk shipping solutions
Full truckload
Brokerage and fleet management
Payment and account management
Automated reloads
Special features:
Integrated mobile app
Sustainable shipping options
Benefits:
Over 400,000 trucks
Truck matching for your loads within minutes
Industry-specific full truckload capacity
24/7 load visibility
Disadvantages:
No pickup or deliveries at farms or ports
No hazardous materials shipments available
Pricing: Free; contact Convoy for custom pricing on loads or additional services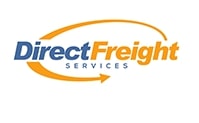 Direct Freight Services
Direct Freight Services is one of the largest free load boards out there. Although there are smaller dedicated bulk load boards, Direct Freight made the list for the volume of freight loads. Find a load or shipper whenever you need it. 
Location: New Jersey with operations throughout the U.S.
Website: https://www.directfreight.com/home/
Services:
Load and truck searching and posting
Routing suggestions
Deadhead miles and trip miles
Routing suggestions
Special features:
Improved route suggestions
Load filtering
Insurance information
Alert scheduling
Benefits:
Large free load board
Text alerts
Days to pay for most loads
Track booked and pending loads
Disadvantages:
Lacks some custom features other options provide
Some specialized features require a paid account
Pricing: Free or $34.95 per month for a paid account with premium features
What is a Bulk Load Board?
A bulk load board is a digital bulletin board where shippers and brokers can connect to facilitate the transportation of goods. A bulk load board focuses on bulk commodities and transportation of full loads or large orders.
What is Considered Bulk Cargo?
Bulk cargo is shipped loose and unpacked but in large quantities. Bulk cargo is usually transported directly in a tanker truck, railway car or the hold of a ship. While bulk cargo can be either dry or liquid, one of the most common bulk commodities for transportation is grains for animal feed. Oil, coal, minerals, ores and gasses are also all commonly shipped as bulk cargo.
Summary of Best Bulk Load Boards
Bulk load boards can be a practical solution to moving a large volume of goods quickly and inexpensively. For carriers with the right equipment, bulk loads may offer more steady jobs, better hours and sometimes better pay. If you need a premium service, the load boards above can connect you with reliable shippers and provide detailed backgrounds and credit checks so you know your load is in good hands.
In addition to the best bulk load boards, consider the best load boards for brokers, the best dry bulk shipping companies and the best dry bulk trucking companies to expand your company's reach.
FAQ
How much can a bulk carrier carry?
The largest bulk carrier, Capesize, is a ship that can carry 110,000 tons. The maximum weight for a commercial truck usually limits each axle to 34,000 pounds. 
What does a bulk trailer carry?
A dry bulk trailer carries dry bulk goods like grains, cement, flour, minerals or plastic pellets.
Are there any free load boards?
Yes, there are many free load boards. You can find a few excellent load boards with free services above.